Today's ink is Krishna Monsoon Sky. I got my bottle from The Pen World. The bottle holds 20 ml of ink.
Monsoon is a medium-dark blue. The color is a bit unique.
The large swabs took about three days to dry, which is a very long dry time.
I like the black sheen that showed up in the ink drops, but they did spread out a lot on the page.
Dry time: On Rhodia, in a medium nib, Monsoon Sky took 45 seconds to dry.
Feathering: Monsoon sky feathered just a bit on Rhodia, and quite a bit on Baron Fig paper.
Show through: Monsoon Sky had medium show through on all of the papers.
Bleeding: Monsoon Sky only bled on Baron Fig paper.
Other properties: Monsoon Sky had a tiny bit of black sheen, which only showed up in large swabs and ink drops.
Left to right: Lamy Petrol, Robert Oster Deep Sea, and Blackstone Sydney Harbour Blue. Petrol and Deep Sea look too teal compared to Monsoon Sky. The closest swab I had to Monsoon Sky was Sydney Harbour Blue, but even that isn't a very close match. To see all of the blue inks together, click here.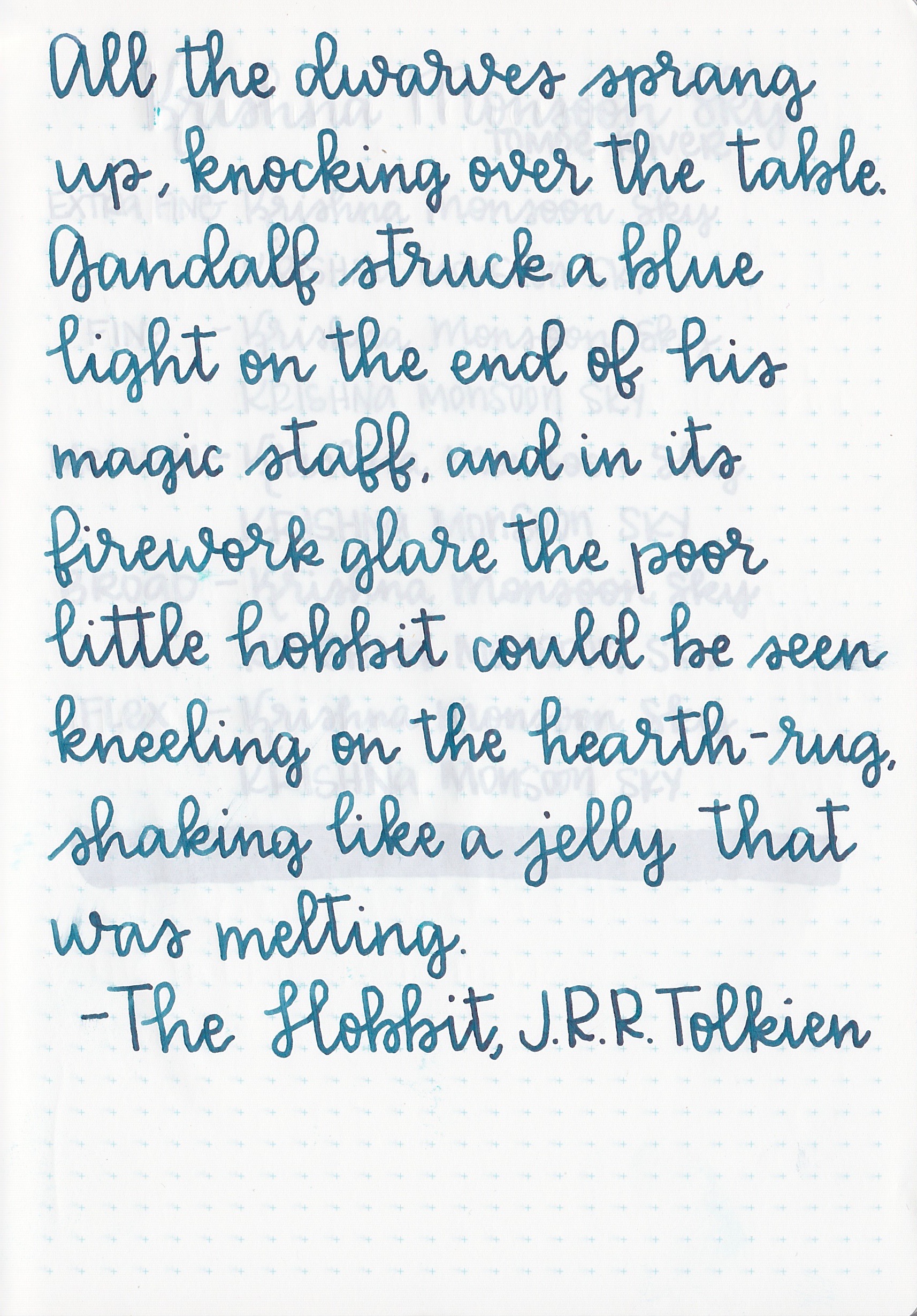 I used a broad nib on Tomoe River paper. The ink was pretty smooth, but it take a long time to dry.
Overall, the color is unique, and it behaves well for the most part, but it does take a long time to dry.
Disclaimer: I received this ink free of charge from The Pen World, in exchange for an honest review. There are no affiliate links on this page.