Today's ink is Robert Oster Deep Sea. First off, Deep Sea is pretty much the teal version of Fire and Ice, and it's amazing. I love it. I like it more than Fire and Ice, which is surprising. Why isn't anyone talking about this ink?!? I purchased my bottle of Deep Sea at Pen Chalet.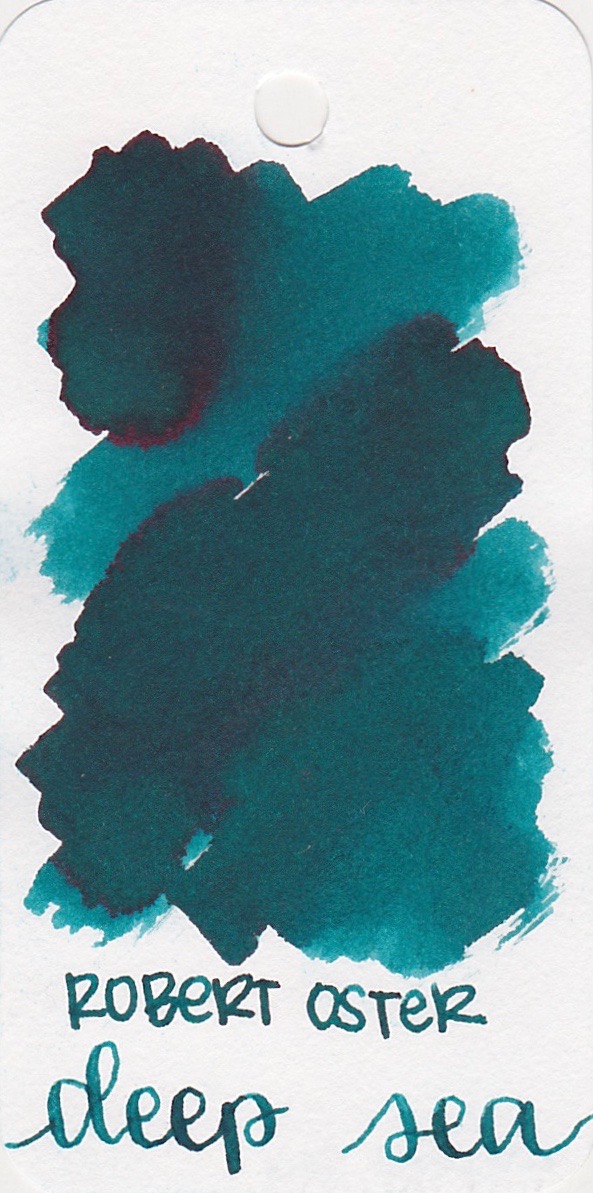 Deep Sea is a bright teal with pink sheen. Seasonally, I would use this ink in the fall.
Deep Sea makes beautiful ink drops.
Feathering: Deep Sea only feathered on Baron Fig paper, but did great on the other papers.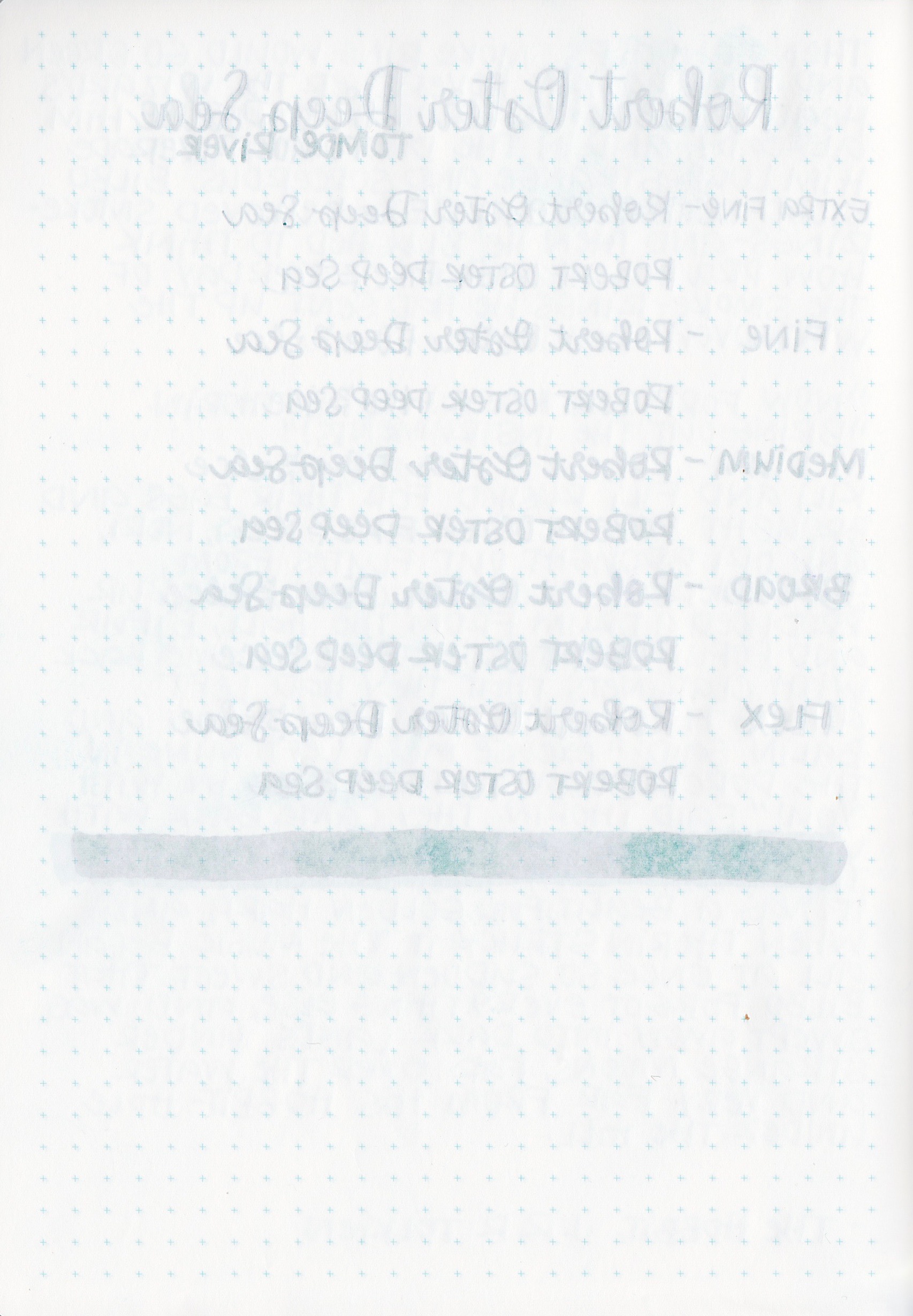 Show through: Deep Sea had low to medium show through on all of the papers.
Bleeding: Deep Sea only bled on Baron Fig paper, but did great on the other papers.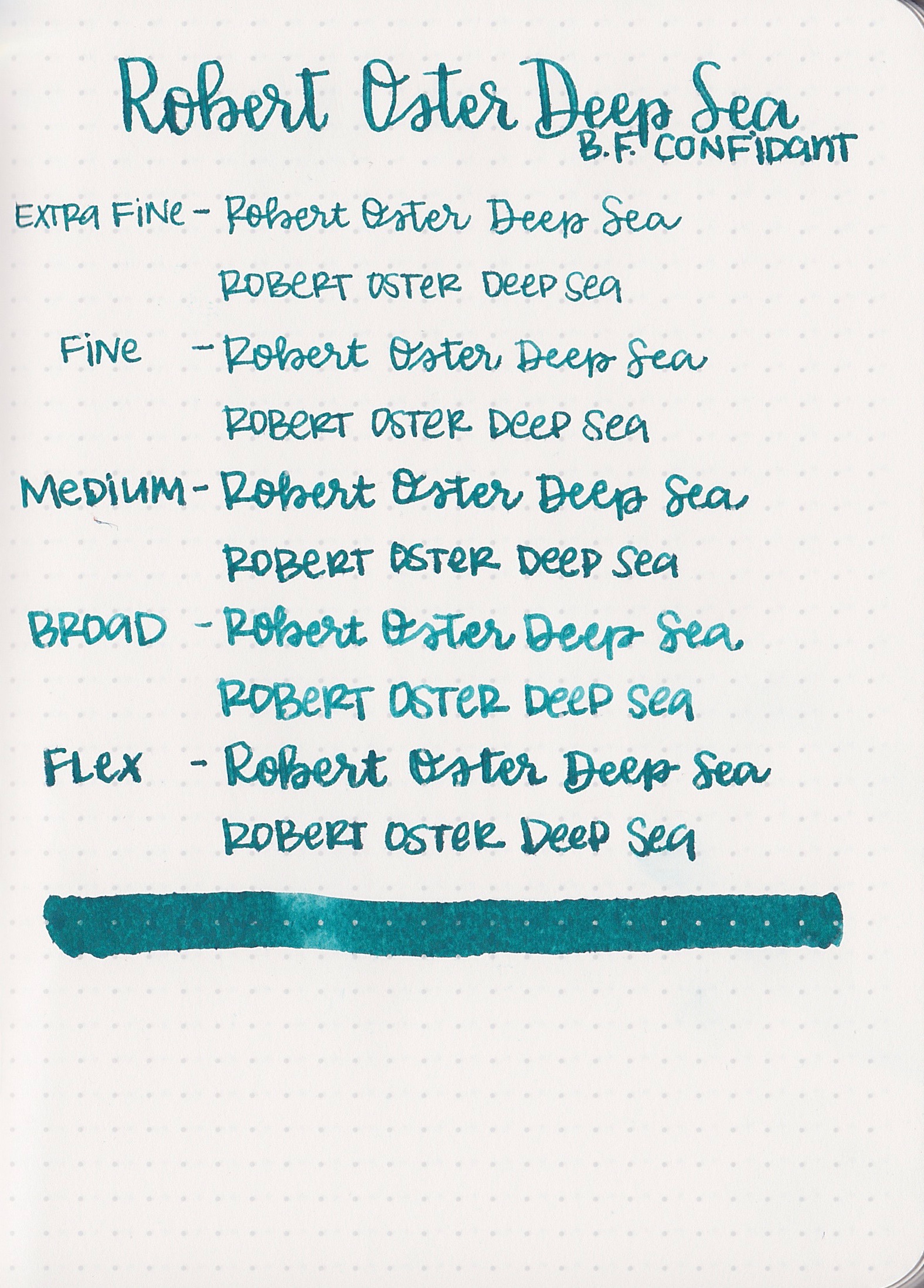 Other properties: Deep Sea had medium sheen and medium shading.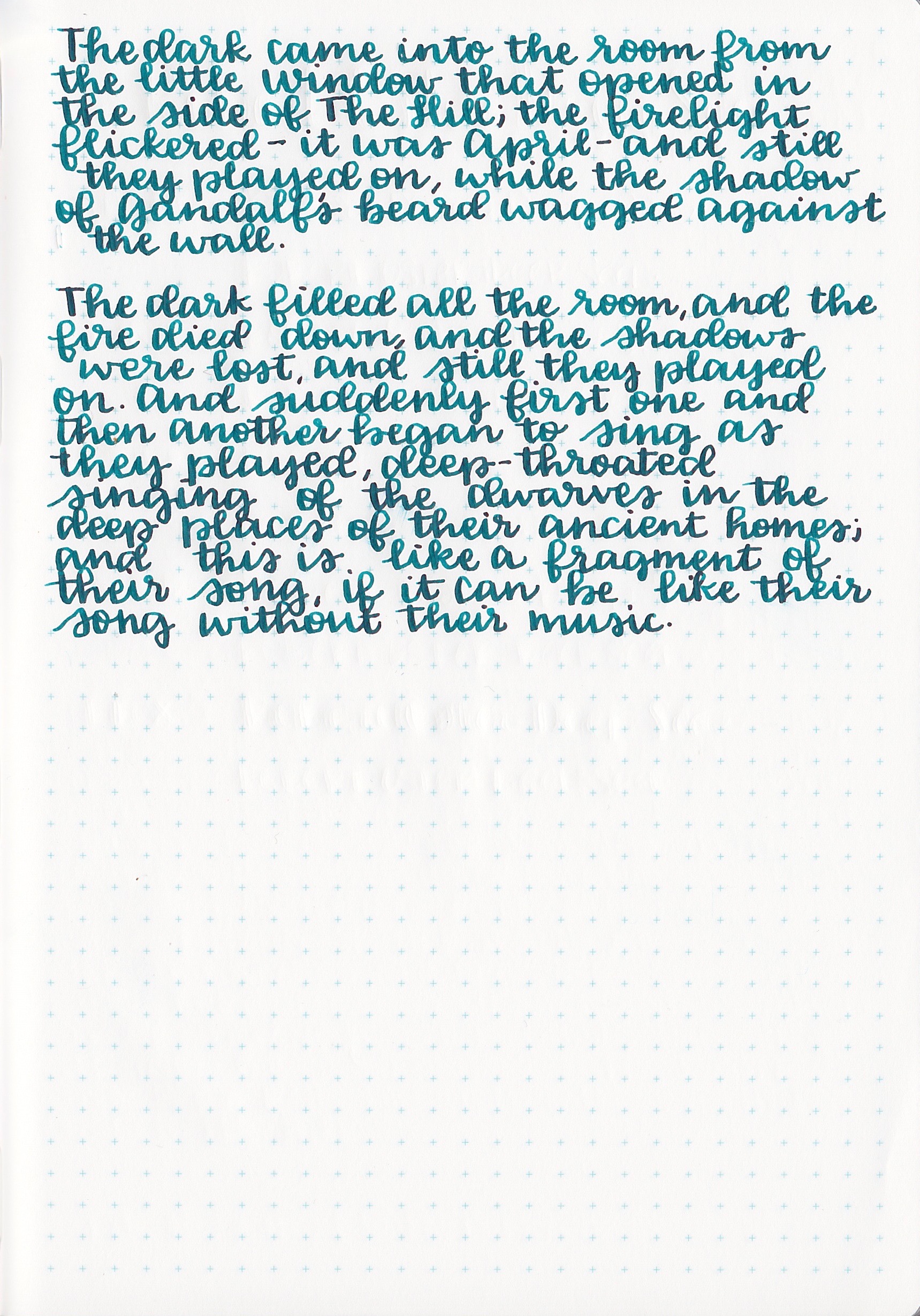 I used a Noodler's Ahab flex pen on Tomoe River. Deep Sea has an average flow and dry time.
Overall, I love this ink. It's beautiful, has a medium sheen and shading, and is smooth to write with. After reviewing Fire and Ice yesterday, and Deep Sea today, I think I prefer Deep Sea. Give it a try, because it's amazing.
Disclaimer: I purchased this ink myself, and all photos and opinions are my own. There are no affiliate links on this page.