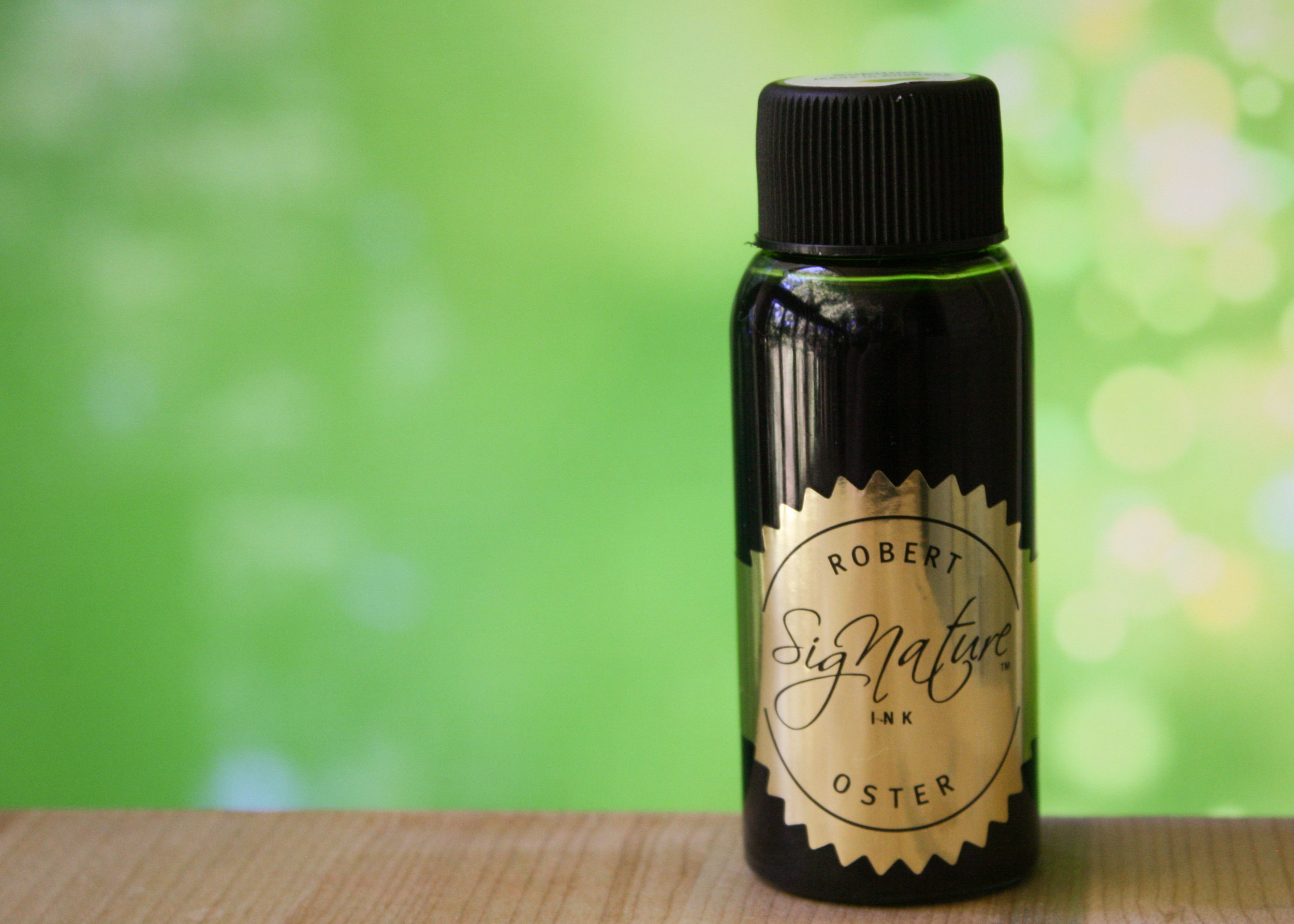 Q: Who are you?
A: Hi, I'm Kelli, and I'm the brain behind Mountain of Ink. I'm a homeschooling mama of three littles, full-time student, aspiring photographer, amateur chef, and lover of all things stationery. I think any day that doesn't involve learning and playing with ink is a day wasted. On my site you will find fountain pen, ink, and paper reviews, along with stationery bits and bobs along the way. You can find me @mountainofink on Instagram, Facebook, Twitter, and Pinterest.
Q: My ink looks a little different than is shown in your images, why is that?
A: When I review an ink, I work hard to keep the conditions the same-the same lighting, the same papers, the same pens. I color calibrate my monitor weekly to ensure my monitor is displaying colors accurately. After I photograph an ink, I make sure to color correct it in Lightroom to ensure the image on the screen accurately shows the color I see on the page. If the images on your screen look a little "off", try color calibrating your monitor. If they still look a little different than you expect, know that everyone processes color a little differently. I may not see the exact same shade you do when you look at an image. I do my best to accurately show an ink's color, but it's not a perfect science. There can also be variances in color between different batches of the same ink.
Q: What pens do you use for ink reviews?
A: For most inks, I use Pilot Vanishing Points in EF, F, M, and B. For shimmer inks I use Lamy Al-Stars and Safaris in EF, F, M, and B. For the flex writing I use a Noodler's Ahab.
Q: What papers do you use for ink reviews?
A: I use Rhodia, Tomoe River, Leuchtturm, and copy paper. For copy paper I use 24 pound staples copy paper.