Today's ink is Krishna Sea and Storm, from the Super Rich Series of inks. I got my bottle of ink from The Pen World. The bottle is 20 ml of ink.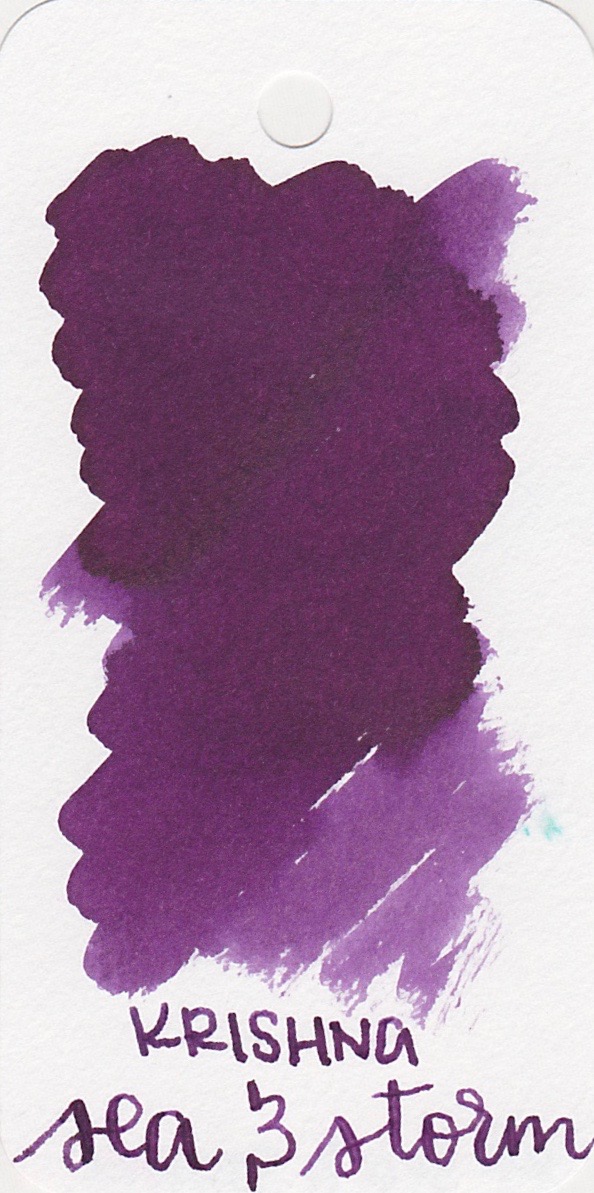 Sea and Storm is a medium purple. Seasonally, I would use this ink in the fall or winter.
In large swabs on Tomoe River, Sea and Storm has just a tiny bit of copper sheen.
The ink drops took four days to dry. There is just a tiny bit of sheen on the edges.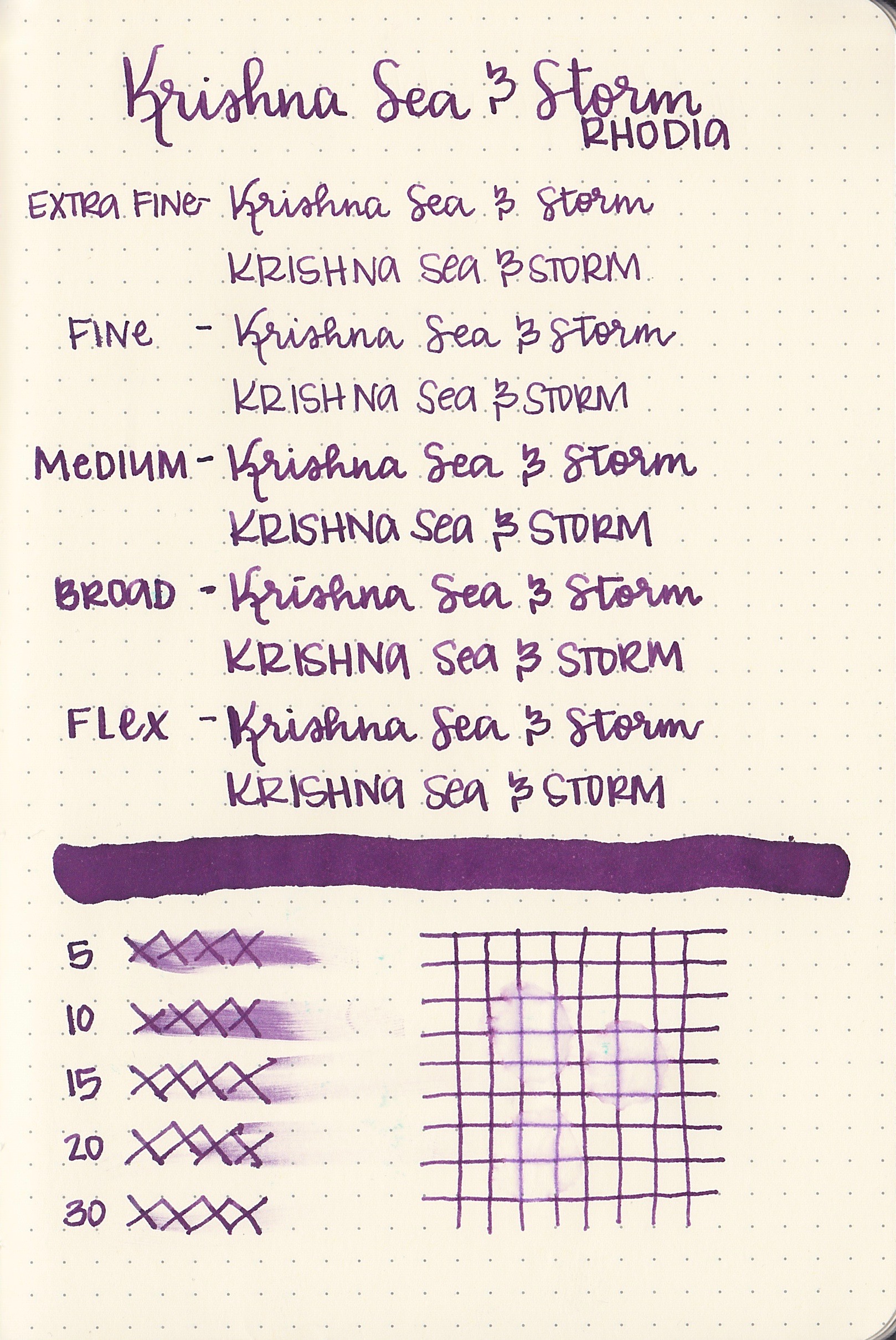 Dry time: On Rhodia paper, in a medium nib, the ink dried in about 35 seconds.
Feathering: Sea and Storm feathered on Rhodia, Leuchtturm, and Baron Fig paper.
Show through: Sea and Storm had medium show through on all of the papers.
Bleeding: Sea and Storm bled only bled on Baron Fig paper, but did well on the other papers.
Other properties: Sea and Storm had a tiny bit of sheen in large swabs and ink drops, but not in writing.
Left to right: De Atramentis Black Currant, Diamine Cult Pens Deep Dark Purple, and Organics Studio Jane Austen. Click here to see all of the purple swabs together.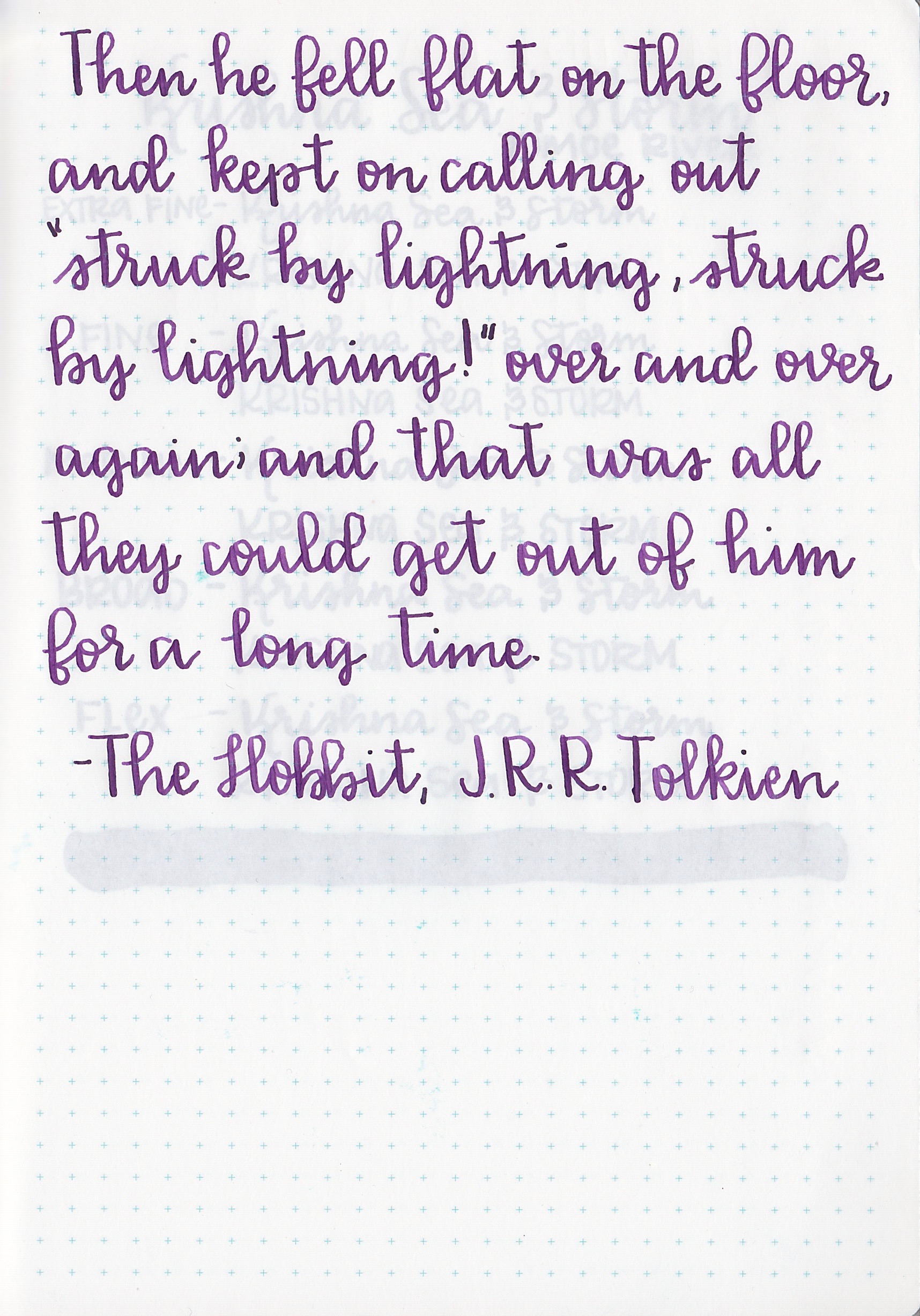 I used a Noodler's Ahab flex nib on Tomoe River paper. The ink had an average flow.
Overall, I think the ink has too much feathering and takes too long to dry. Diamine Grape or De Atramentis Black Currant might be good alternatives.
Disclaimer: I received this ink free of charge from The Pen World, in exchange for an honest review. There are no affiliate links on this page.