Today's ink is Sailor Jentle Four Seasons Yama-dori Copper Pheasant Teal. Holy cow is that a mouthful. What's with the inks with the really long names? I purchased my bottle of ink from Amazon, but you can also find it at Vanness Pens, Anderson Pens, and Jet Pens.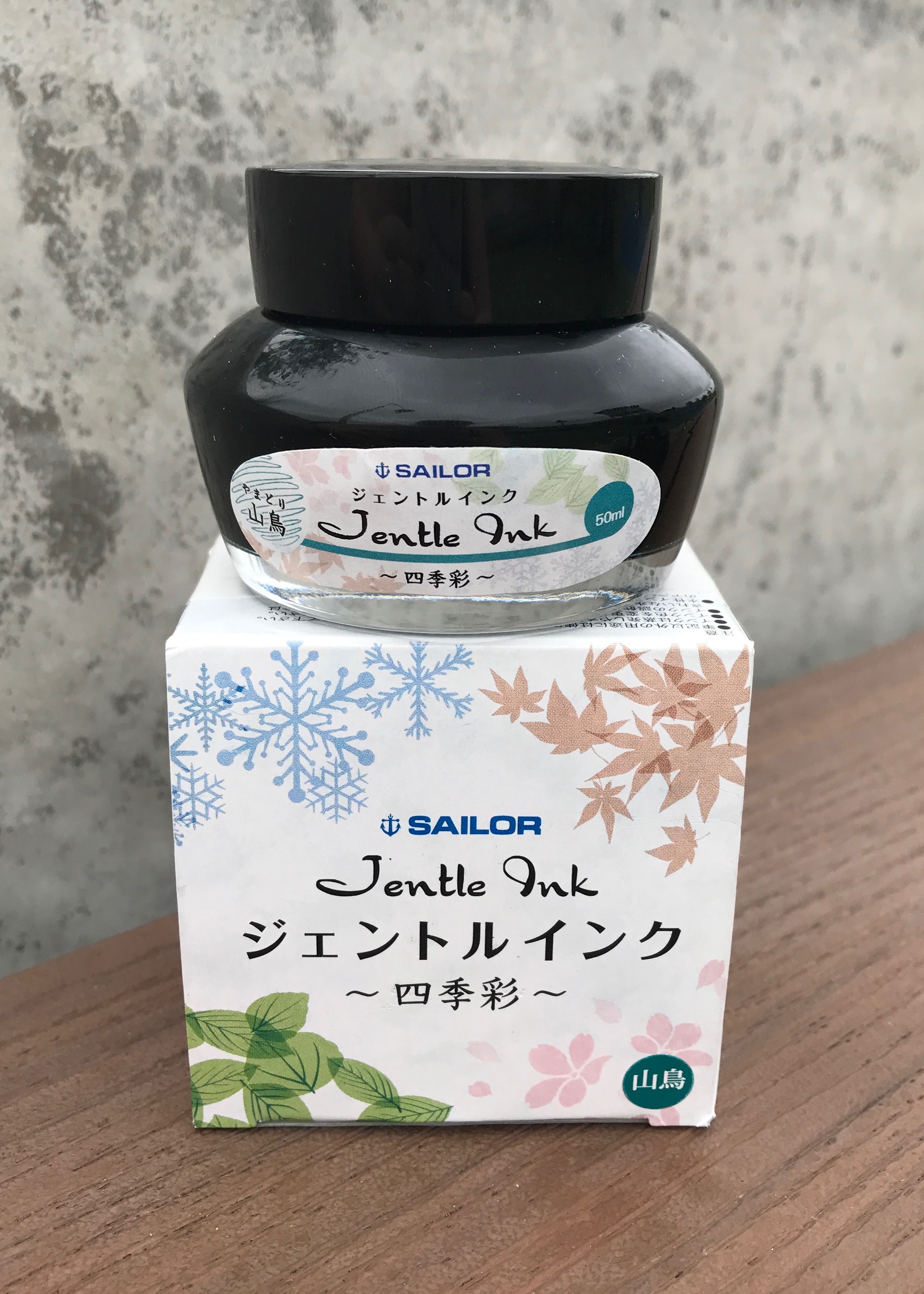 50 ml of ink. I'm never going to like the Sailor Jentle bottles-they're short and squat and frankly not good for filling pens.
Yama-dori is a medium teal with a burgundy sheen. Seasonally, I would use this ink in the fall.
Ink drops make me happy. These are gorgeous.
Dry time: Yama-dori dried in about 45 seconds.
Water resistance: Yama-dori is not water resistant.
Feathering: Yama-dori only feathered on Baron Fig paper, but did great on the other papers.
Show through: Yama-dori had medium show through on all of the papers.
Ink swabs for comparison, left to right (or top to bottom for RSS): Pilot Iroshizuku Syo-ro, Sailor Jentle Yama-dori, and Pilot Iroshizuku Ku-Jaku. Yama-dori has a bit more blue than either of the Pilot inks. To see swabs of the Sailor Jentle inks together, click here.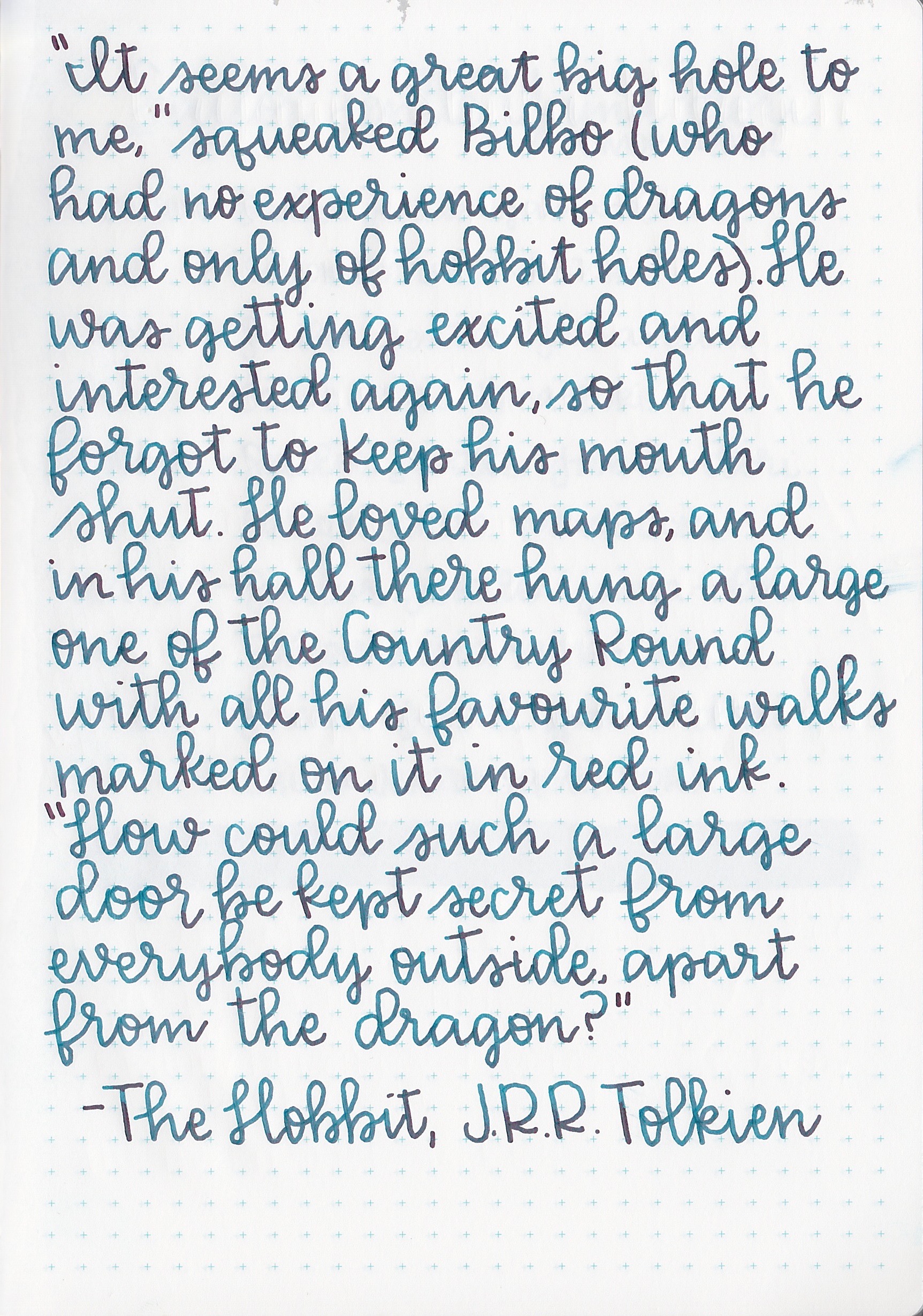 I used a broad nib on Tomoe River paper. I didn't have any flow issues.
Overall, I really like this ink. It behaves well and has some amazing sheen. Loving it.
Disclaimer: I purchased this ink myself, and all photos and opinions are my own. There are no affiliate links on this page.