We are now moving into Autumn, so I'm trying to focus more on Autumn ink colors: brown, purple, red, orange, yellow, etc. Today's ink is Sailor Jentle Four Seasons Shigure Rain Shower Purple. I purchased my bottle from Amazon, but the ink is now widely available from your favorite retailer. The bottle is 50 ml of ink.
Shigure is a dark purple with sheen. Seasonally, I would use this ink in the fall.
I love the sheen on this ink. It's gorgeous.
Dry time: Shigure dried in 42 seconds (in a medium nib on Rhodia paper).
Water resistance: Shigure is not water resistant.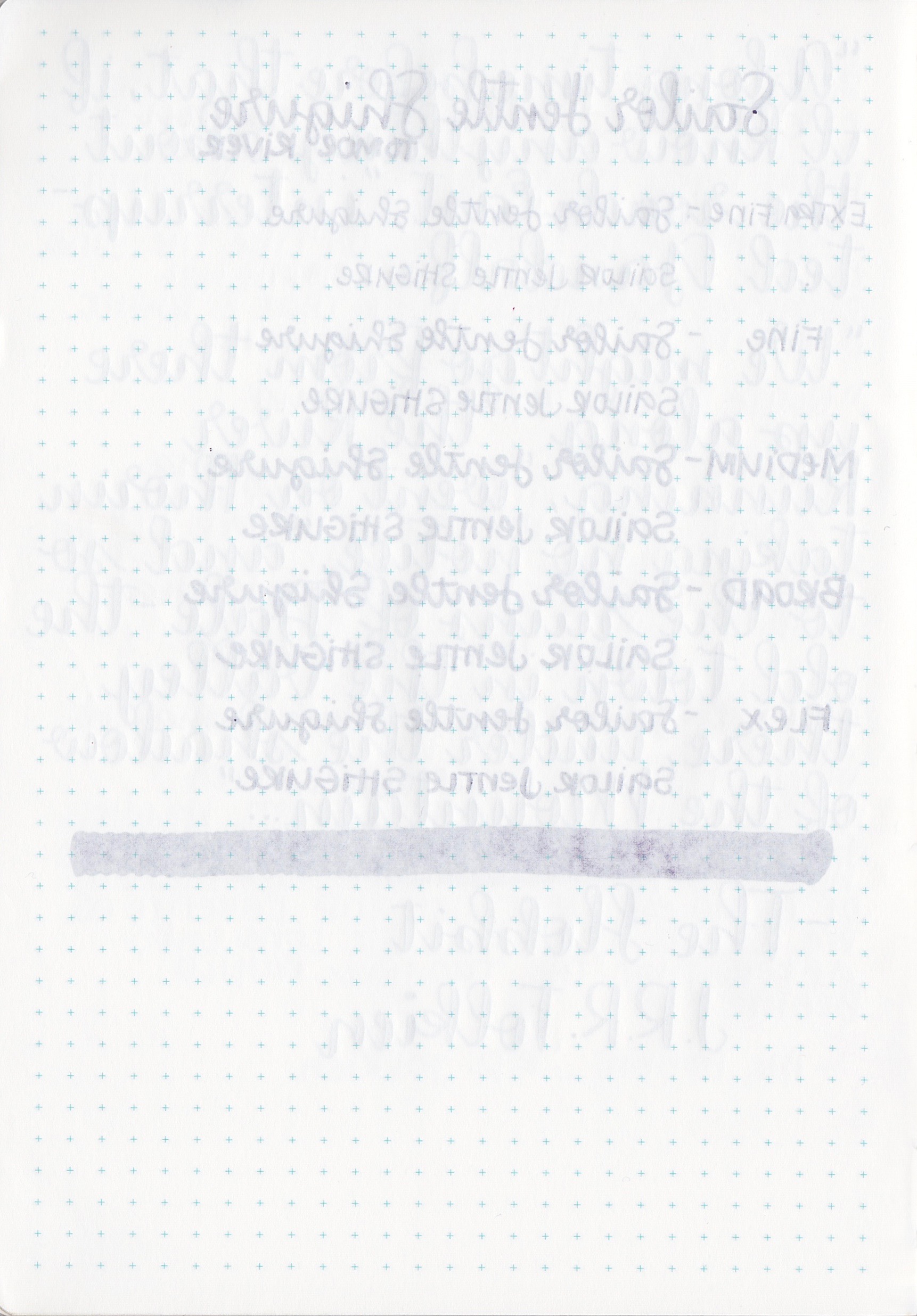 Feathering: Shigure only feathered a little bit on Baron Fig paper, but did great on the other papers.
Show through: Shigure had medium show through on most papers.
Bleeding: Shigure bled on a few spots on Leuchtturm paper, and in all nib sizes on Baron Fig paper.
Other properties: Shigure had high sheen, and no shading.
This ink is pretty wet. I used a Pilot 912 FA on Tomoe River paper, and the ink didn't have any problems keeping up with the flex nib.
Overall, this ink behaves really well, and is nice and wet. I love the sheen. I'm glad I have a bottle of this ink instead of a sample.
Disclaimer: I purchased this ink myself, and all photos and opinions are my own. There are no affiliate links on this page.