River of Fire is one of the recent inks from Robert Oster. They come out so often I have a hard time keeping up. Even though Robert Oster frequently comes out with new colors, I have yet to try one of their inks that I didn't like. I purchased my bottle of ink at Pen Chalet. The bottle is 50 ml of ink.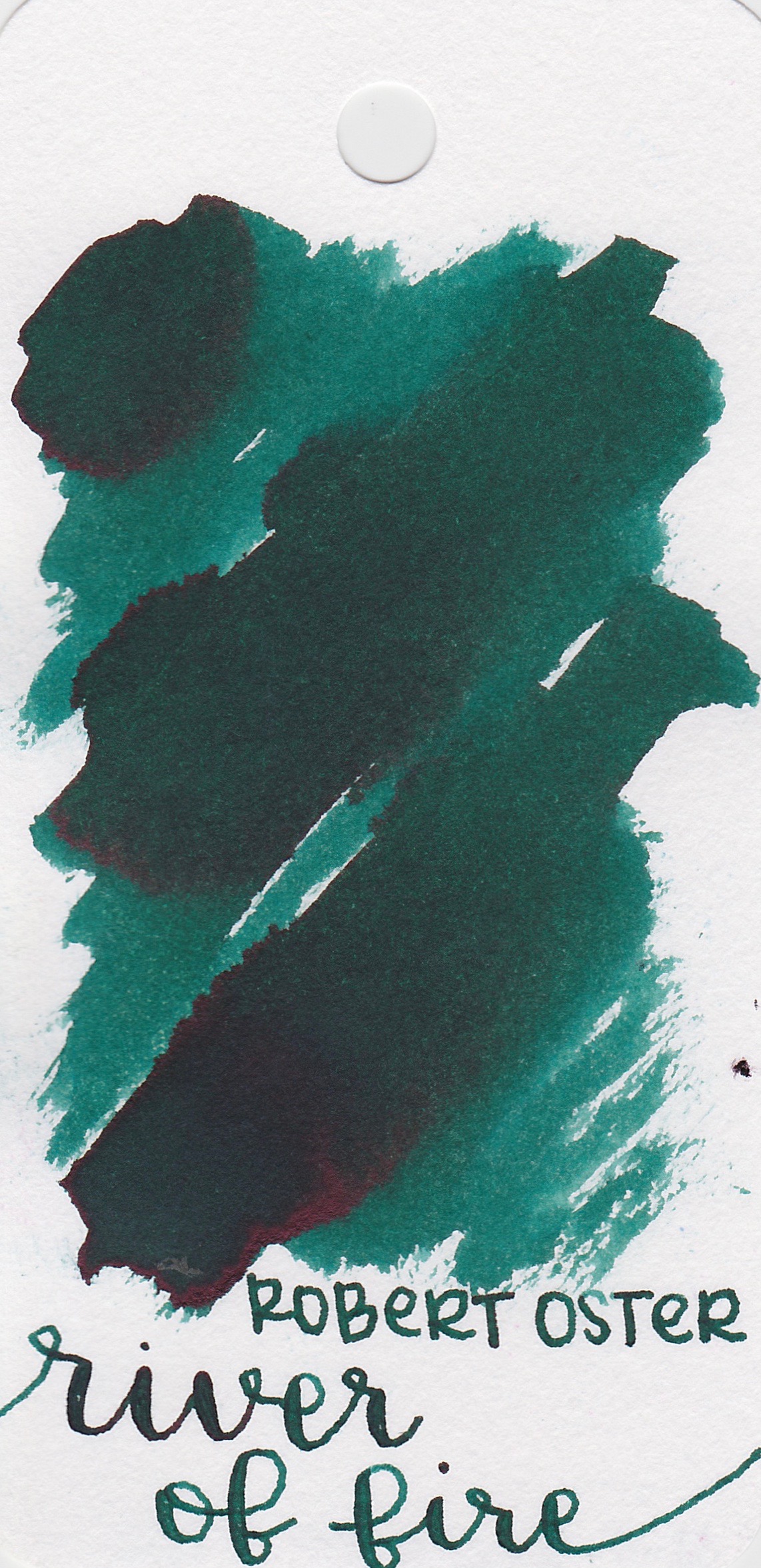 River of Fire is a green with pink sheen.
I have no clue why the large swabs on Tomoe River came out more blue than the others, but somehow it did. I photographed them all exactly the same, but it looks different here and in the ink drops. That said, however, the sheen is gorgeous.
Feathering: River of Fire had low feathering on Baron Fig paper, but did great on all the others.
Bleeding: River of Fire had no bleeding on any of the papers.
Ghosting: River of Fire had medium ghosting on all of the papers.
Shading: River of Fire had low shading on all of the papers. It also had low sheen on all of the papers except Tomoe River, which had medium sheen.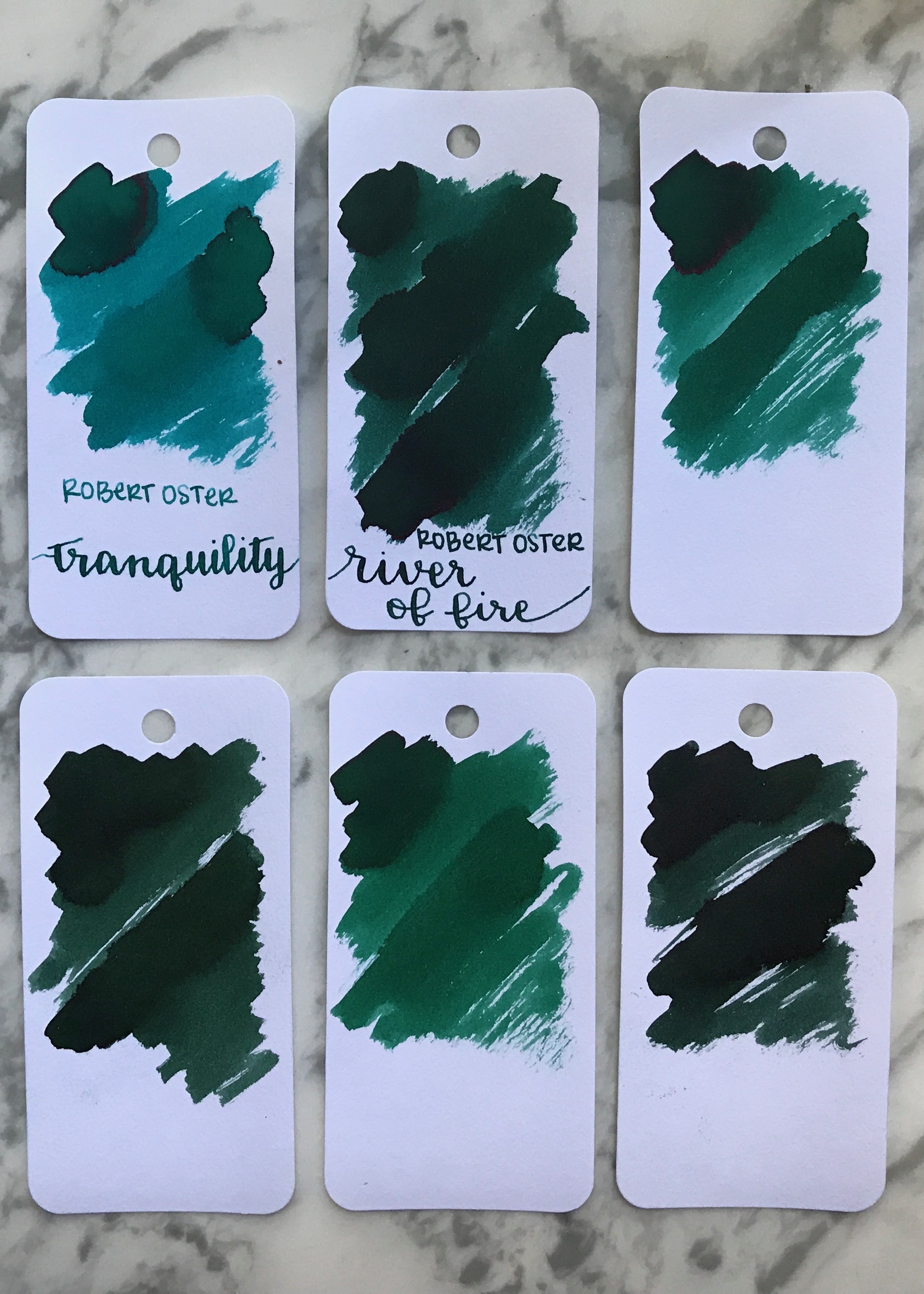 Top row: left to right, Robert Oster Tranquility, Robert Oster River of Fire, and Robert Oster Peppermint. Bottom row: Diamine Green/Black, Diamine Delamere Green, and Diamine Cult Pens Deep Dark Green.
So here's three popular Robert Oster inks together: Tranquility, River of Fire, and Peppermint. Tranquility is more teal, and Peppermint is lighter than River of Fire. So far I have only reviewed Tranquility and River of Fire, so I'm not sure about Peppermint yet, but Tranquility has a lot more sheen than River of Fire does.
River of Fire has an average flow.
Overall I really liked this ink. It's a nice green with low sheen and shading in everyday use. The sheen is amazing when used in large swabs. It had an average flow and I had no problems with it during use.
Disclaimer: I purchased this ink myself, and all photos and opinions are my own. There are no affiliate links on this page.