Today's ink is Robert Oster Clay Red. I made a swab of this ink and got super excited, thinking that this might finally be my perfect red. I've been looking for the perfect red, and none of them have been the perfect one yet, so let's see how Clay Red handles. (I purchased my bottle of ink at Vanness Pens).
Clay Red is a medium red with a little bit of brown sheen.
In ink drops, Clay Red looks darker than it is, but it also has a lovely brown sheen and a little bit of shading.
Feathering: Clay Red had a tiny bit of feathering on Baron Fig paper, but did great on the other papers.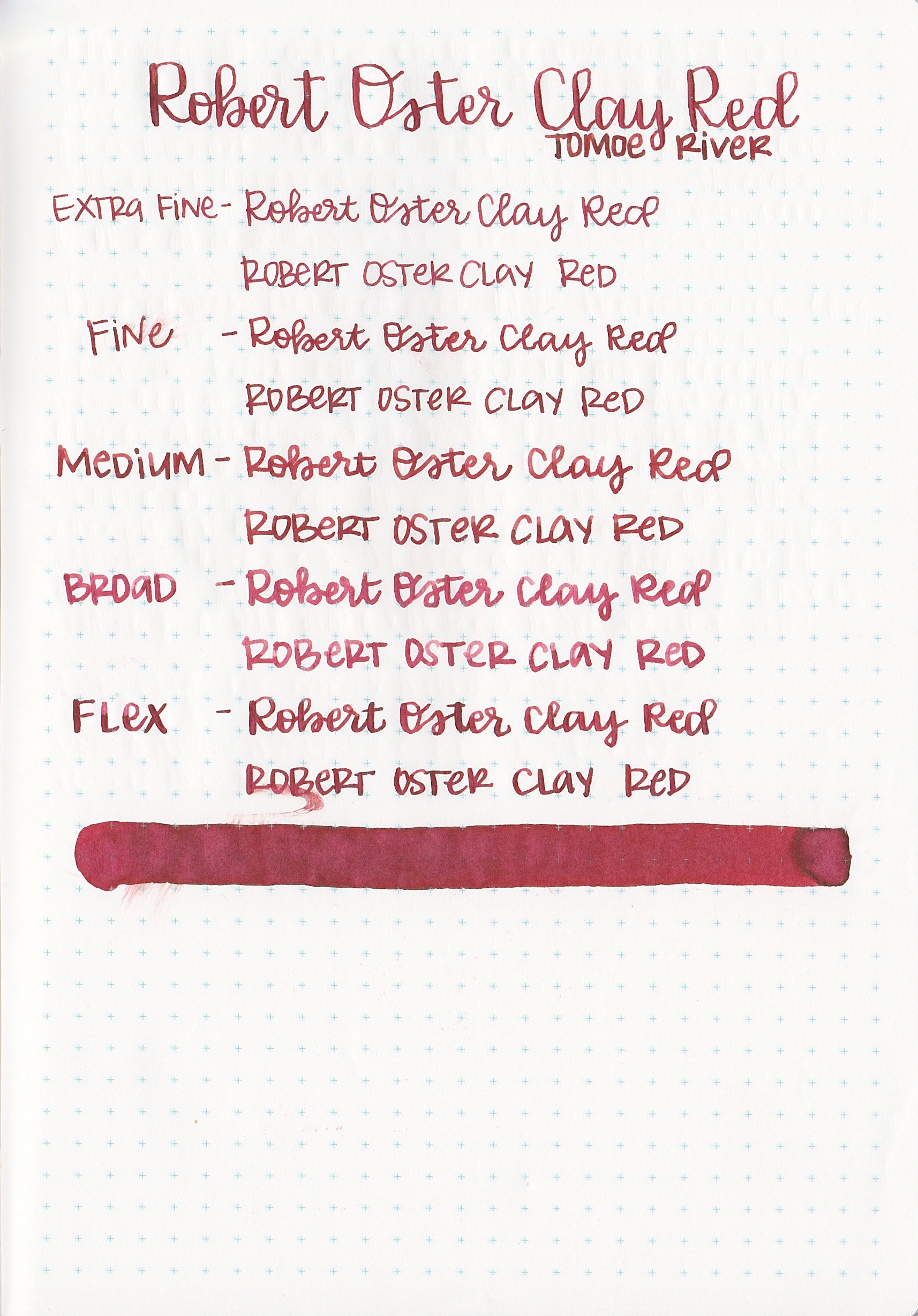 Show through: Clay Red has low to medium show through on all of the papers.
Bleeding: Clay Red only bled on Baron Fig paper, but did great on the other papers.
Other properties: Clay red has a tiny bit of brown sheen, and medium-low shading. I was looking for a bit more shading than I found. The sheen shows up in large swabs, but none in the writing.
Swabs for comparison, left to right (or top to bottom if you are on a feed reader): Diamine Matador, Robert Oster Clay Red, and Diamine Flowers Tulip. If you want to see swabs and links to of all of the Robert Oster inks I have reviewed so far, click here.
Left to right (or top to bottom): Robert Oster Maroon 1789, Robert Oster Astorquiza-Rot, and Diamine Red Dragon. I don't think any of these inks are a dupe for Clay Red, but they are useful for color comparison. For swabs and links to all of the red inks I have reviewed so far, click here.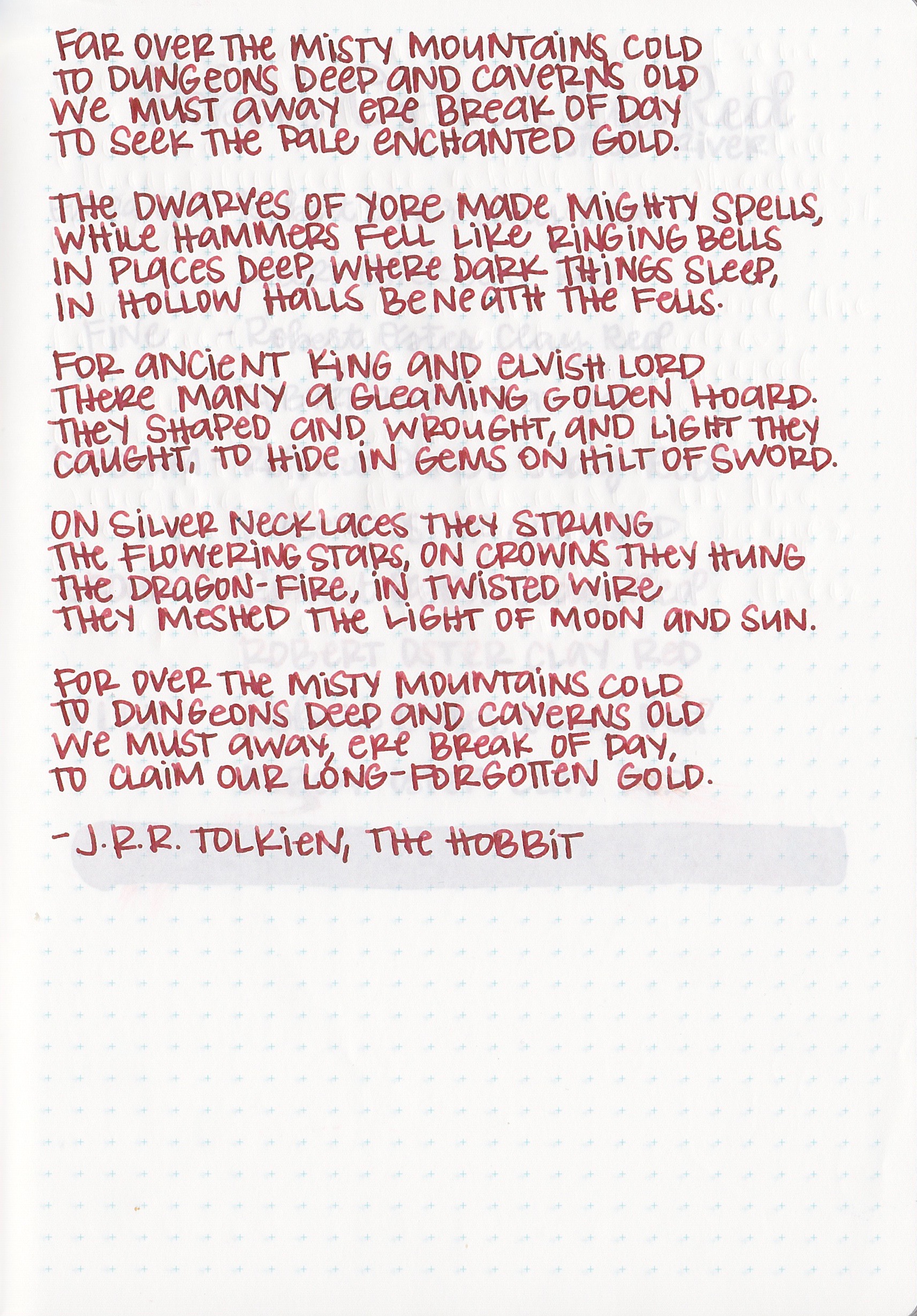 Clay Red has a medium flow and dry time. The ink showed medium shading and no sheen on this page.
I like this ink. Is it my perfect red? No, and I'll explain why. When you write with Clay Red, it's my perfect red-until it dries and gets darker. I want a red that's a tiny bit more saturated and one shade lighter than Clay Red. No, it's not my perfect red, but is it a great red? Yes. Would I recommend it-absolutely. Will I use up my bottle? Of course-it's a really good red. Give it a try-it just might be your perfect red. I can't wait to try the other Robert Oster reds and see if I can find my perfect red.
Disclaimer: I purchased this ink myself, and all photos and opinions are my own. There are no affiliate links on this page.