I have never been crazy about orange inks, sorry to all of those orange ink lovers out there. Orange usually screams Halloween to me. Robert Oster's Tangerine is an orange, but it's a more non-Halloween hue, one I might actually use. So let's talk about Tangerine for a minute. I purchased my bottle of ink at Pen Chalet. The bottle is 50 ml of ink.
Tangerine is a red orange, but is a bit muted in saturation. Seasonally, I would use this ink in the spring.
I'm always amazed at how different the color looks between the large swab on Tomoe River, and the swab on the col-o-ring.
The ink drops really show off the potential shading Tangerine has. In writing, I have found low shading to be typical, but if you are trying for shading, you can squeeze out a bit more.
Feathering: Tangerine had no feathering. So far I have found very few inks that don't have any feathering on any of the papers, so I'm excited to see that this ink had zero feathering.
Bleeding: Tangerine had no bleeding, except on the large Tomoe River swab.
Ghosting: Tangerine had low ghosting on Rhodia and Baron Fig paper, with medium ghosting on Tomoe River and Leuchtturm paper.
Shading: Tangerine had low shading on all of the papers, and no sheen.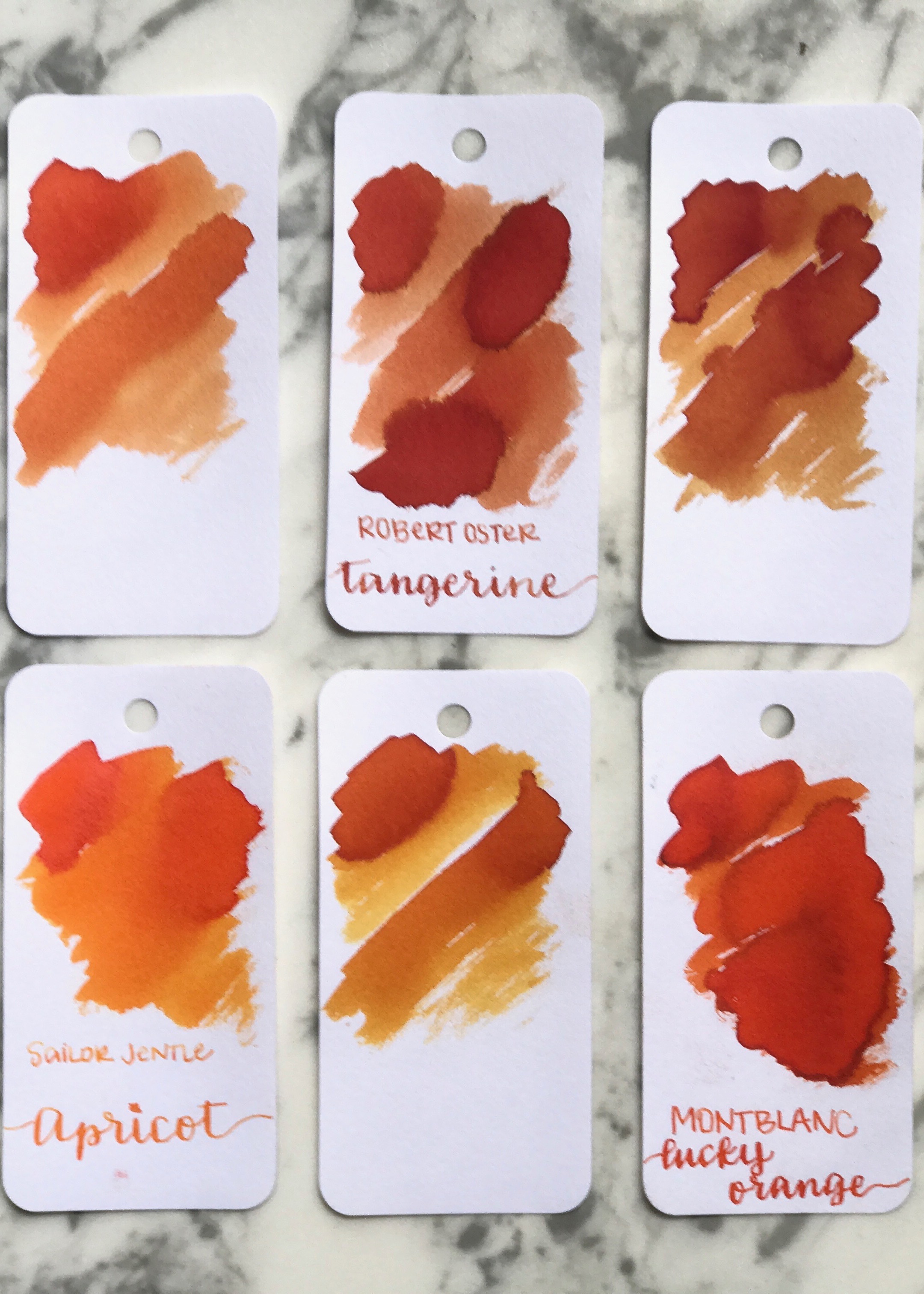 Diamine Autumn Oak is more brown than Tangerine is, and Pilot Iroshizuku is lighter than Tangerine, and has less red.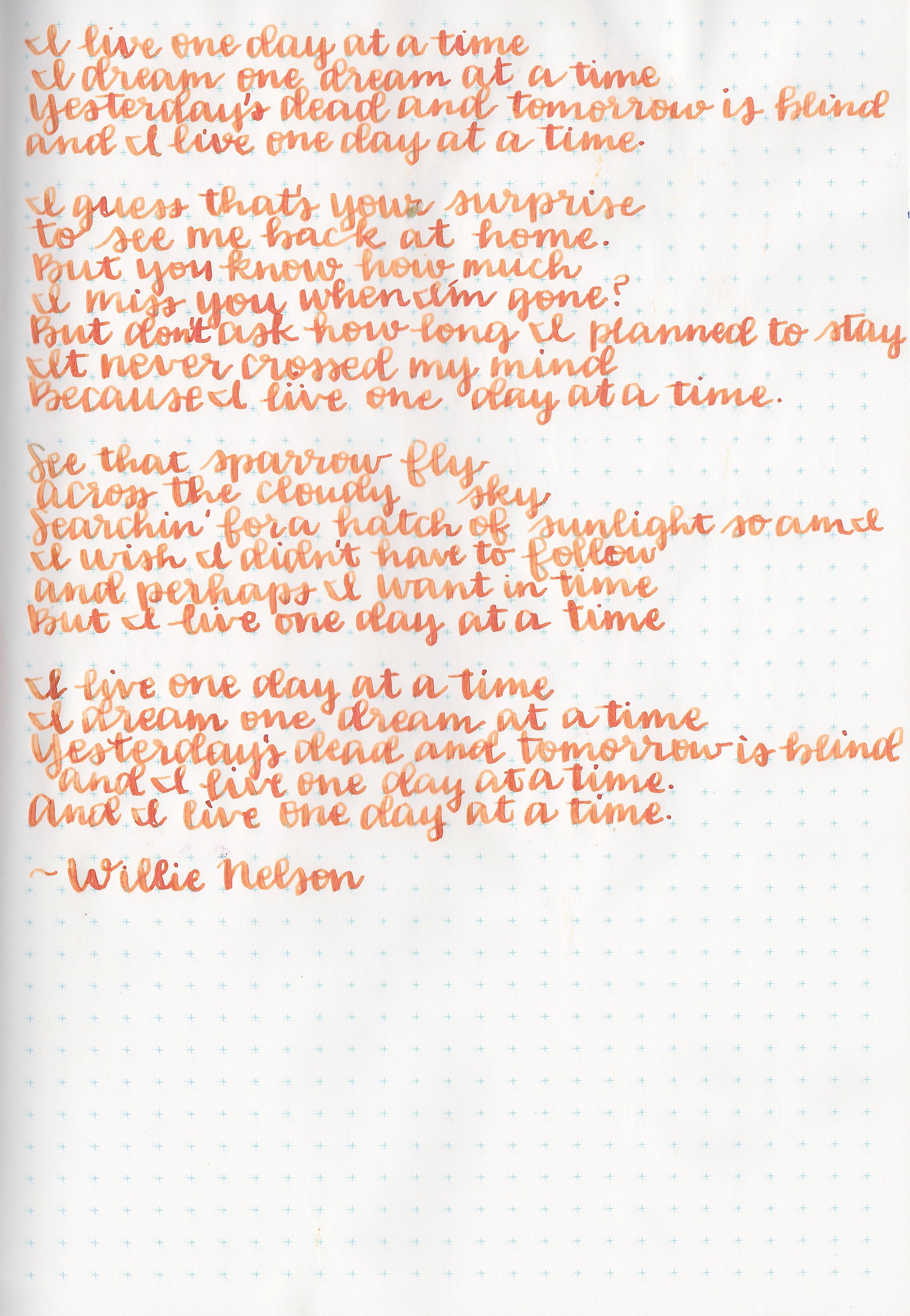 I liked the little bit of shading Tangerine had, and I preferred it in the flex nib. It looks a bit lighter when laid down, and darkens as it dries.
Overall, I think Tangerine is a good spring orange, with some shading and good flow, but it is just a tiny bit on the drier side of the Robert Oster inks I have tried so far. Give it a try-you might love it, even if you don't usually love orange inks.
Disclaimer: I purchased this ink myself, and all opinions and photos are my own. This page does not contain affiliate links.