Robert Oster Peppermint has been on my wish list for a while. I was provided a sample recently by Vanness Pens, and I'm excited to test it out.
Peppermint is a medium green with dark pink sheen.
Dry time: 40 seconds
Water resistance: Low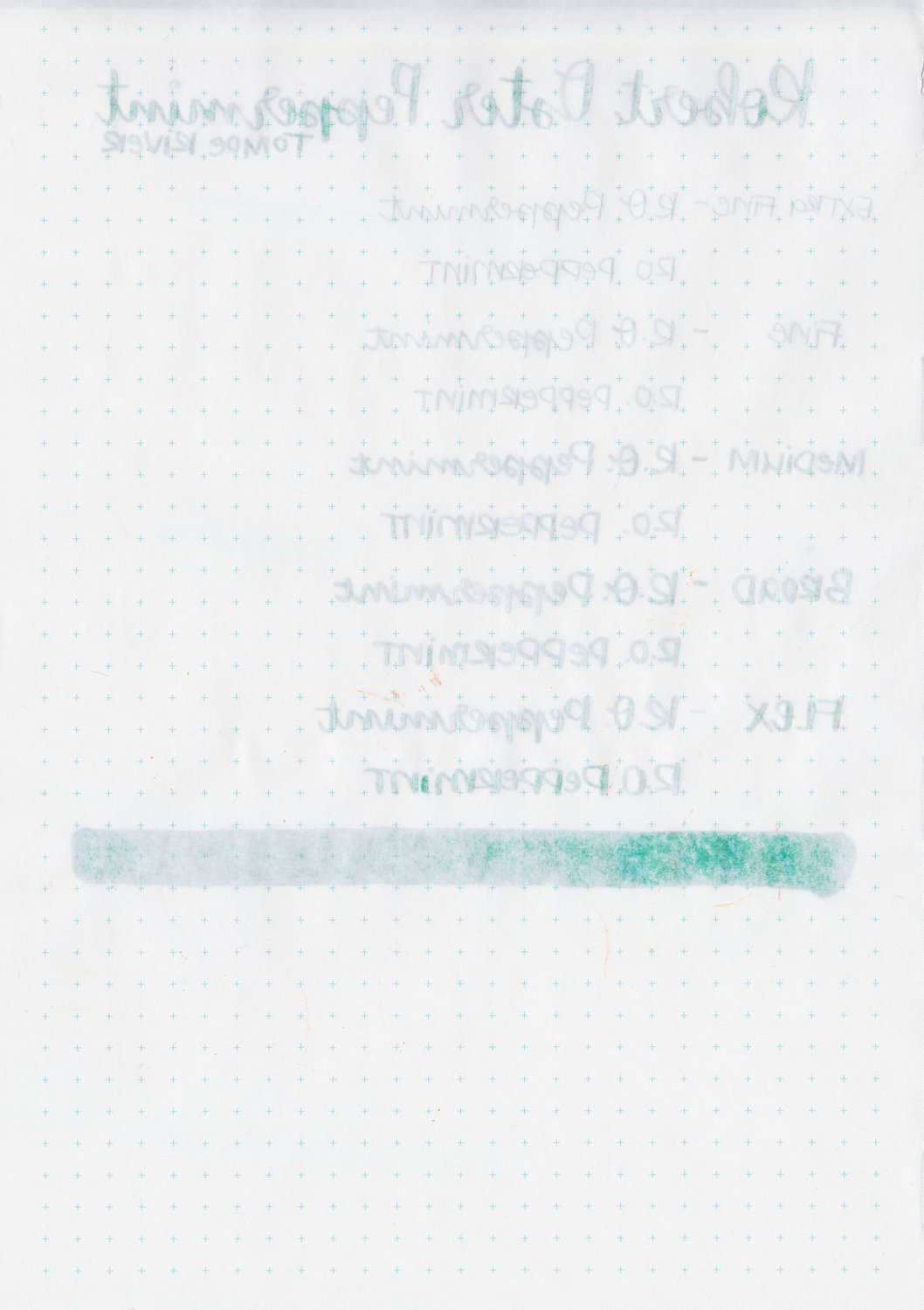 Feathering: None
Show through: Medium
On Step Forward 21 lb copy paper, the ink was really well behaved-no problems there.
Ink swabs for comparison, left to right (top to bottom for mobile RSS): Robert Oster River of Fire, Robert Oster Peppermint, and Robert Oster Green at Night. Click here to see the Robert Oster inks together. River of Fire is darker than Peppermint, but has a similar sheen, and Green at Night is darker, but has a silver sheen.
I used a Pelikan m805 broad nib on Tomoe River paper. I didn't have any issues with the ink. It had an average to slightly wet flow depending on the pen.
Overall, I really like the color-it's a great green with some nice shading and sheen. I need a full bottle of this one because I really like it.
Disclaimer: This sample was provided to me by Vanness for review. All photos and opinions are my own. There are no affiliate links on this page.