Maroon 1789 is a dark red with a little bit of sheen.
Robert Oster has some amazing ink, but I think he does fall inks exceptionally well.
Dry time: Maroon 1789 took 40 seconds to dry.
Water resistance: This ink is not water resistant.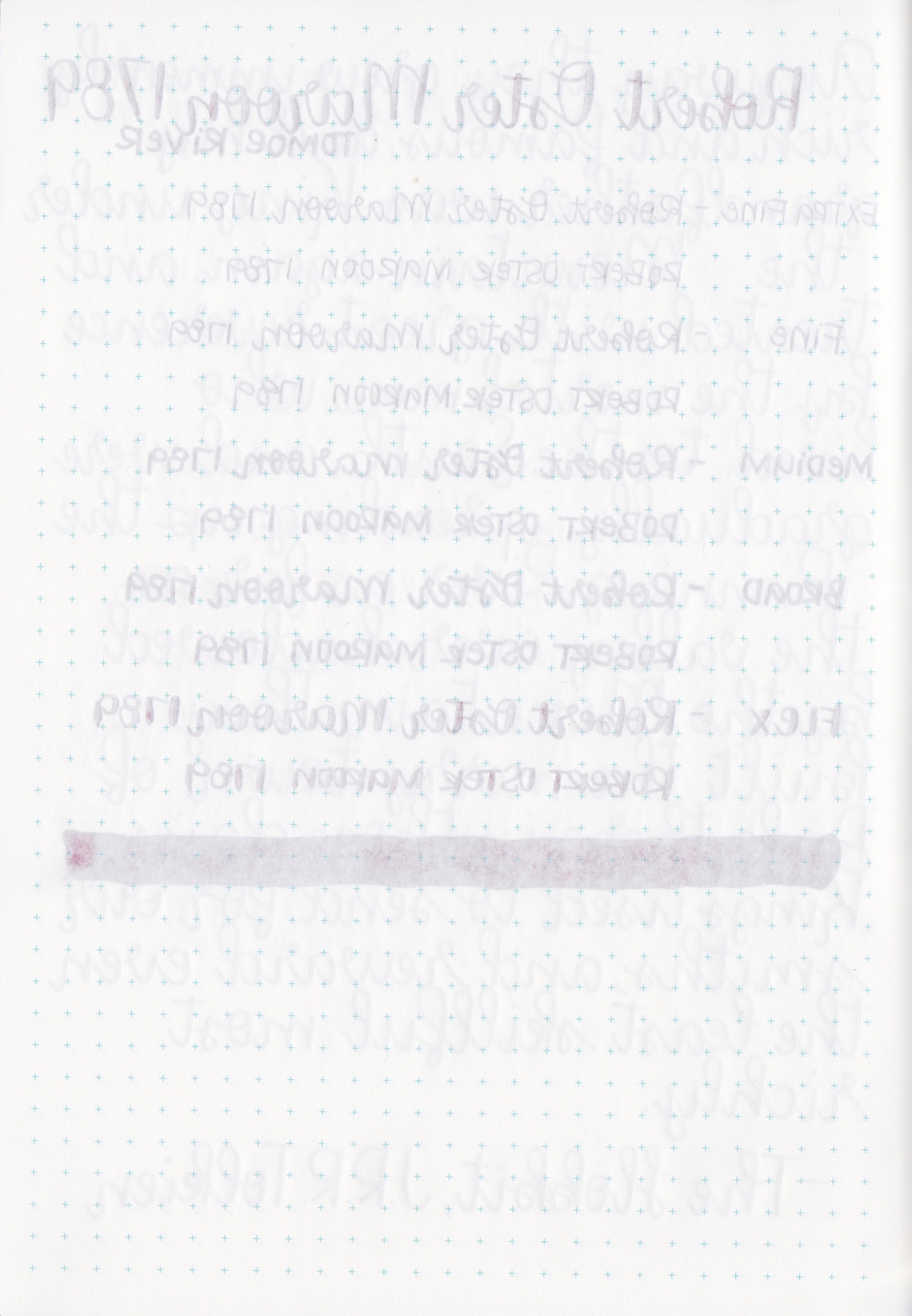 Feathering: Maroon 1789 feathered a little bit on Baron Fig paper, but did well on the other papers.
Show through: Maroon 1789 had low to medium show through on all of the papers.
Bleeding: Maroon 1789 only bled on Baron Fig paper, but did great on the other papers.
Other properties: Maroon 1789 had low sheen and medium shading.
Ink swabs for comparison, left to right (or top to bottom for RSS): Robert Oster Clay Red, Robert Oster Maroon 1789, and Robert Oster Australian Shiraz. To see the Robert Oster swabs together, click here.
I used a broad Vanishing Point Twilight on Tomoe River paper. I didn't have any flow issues with this ink.
Overall, I love this ink for fall. I only have a sample of this ink, so I will definitely be buying a bottle in the near future.
Disclaimer: This sample was sent to me by Goulet Pens in exchange for an honest review. There are no affiliate links on this page.