Sailor Jentle Grenade is one of the six original Sailor Jentle inks that were re-released this year.
Here are swatches of the six inks, Peche, Grenade, Apricot, Epinard, Sky High, and Ultra Marine. You can find my review of Peche here. I bought my bottle of Grenade at Anderson Pens.
This ink is 50 ml. I still really hate the Sailor Jentle bottles. They are too short and wide, in general are just a pain.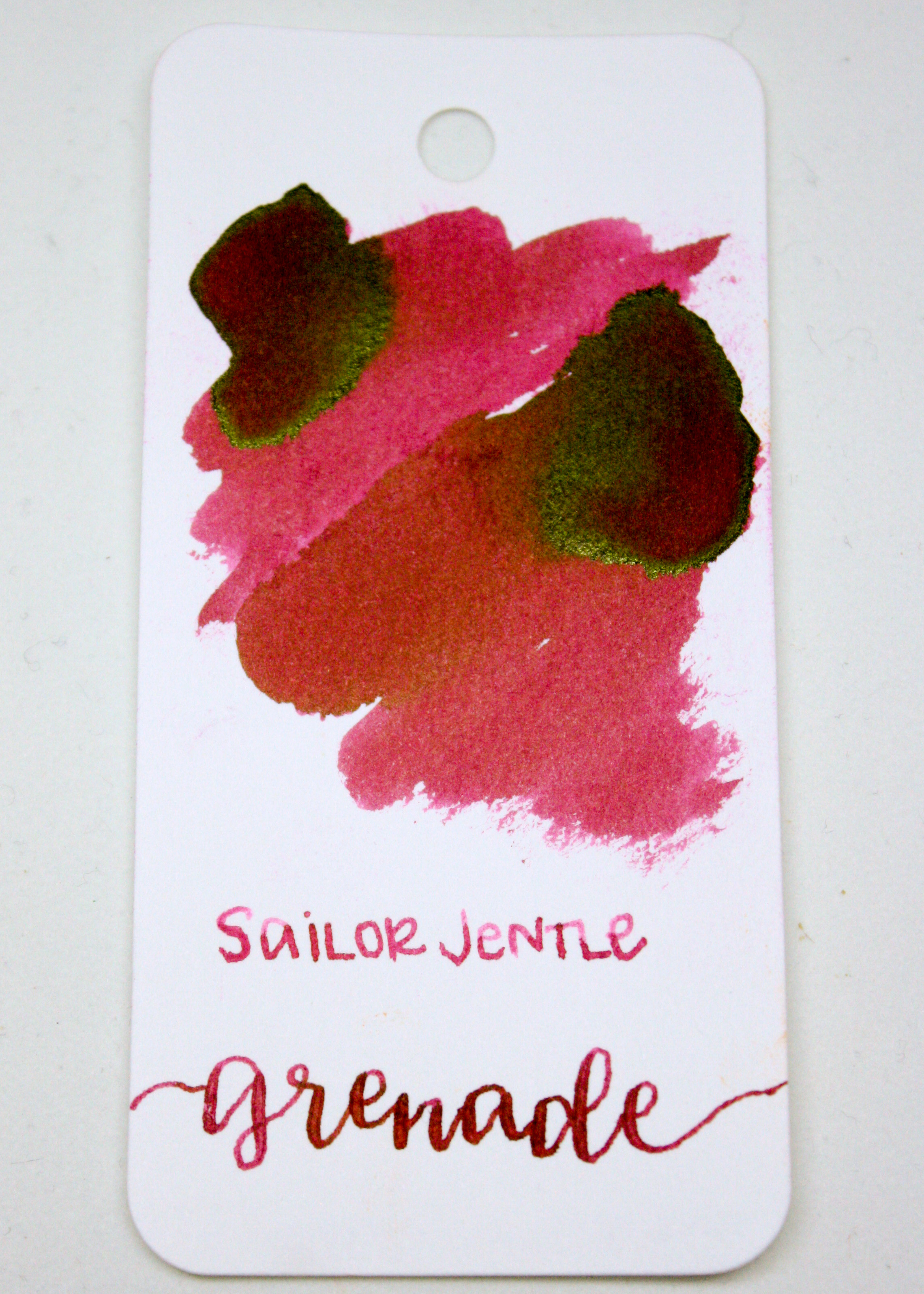 This ink is a really gorgeous pomegranate color. It's not quite red, but it's not pink either, with a beautiful gold sheen. Seasonally, I would use this ink in the fall.
On Rhodia paper, the ink is well behaved, no feathering or bleed through, and low show through. No sheen to be seen on this paper.
I LOVE this ink on Tomoe River paper (Nanami Crossfield notebook). It's gorgeous-sheen shows on every nib size, with the most sheen on the flex nib. It has medium show through, and it does bleed through on the swatch.
On Leuchtturm 1917 paper, the ink has medium show through, two spots of bleeding, and no feathering. Sadly, this paper doesn't show any of the ink's sheen.
I'm still playing with Baron Fig's Askew notebook and again, I'm impressed with the paper. There is almost no show through, and one spot of bleeding on the swab on the bottom. There is no feathering; frankly this paper handled this ink like a champ.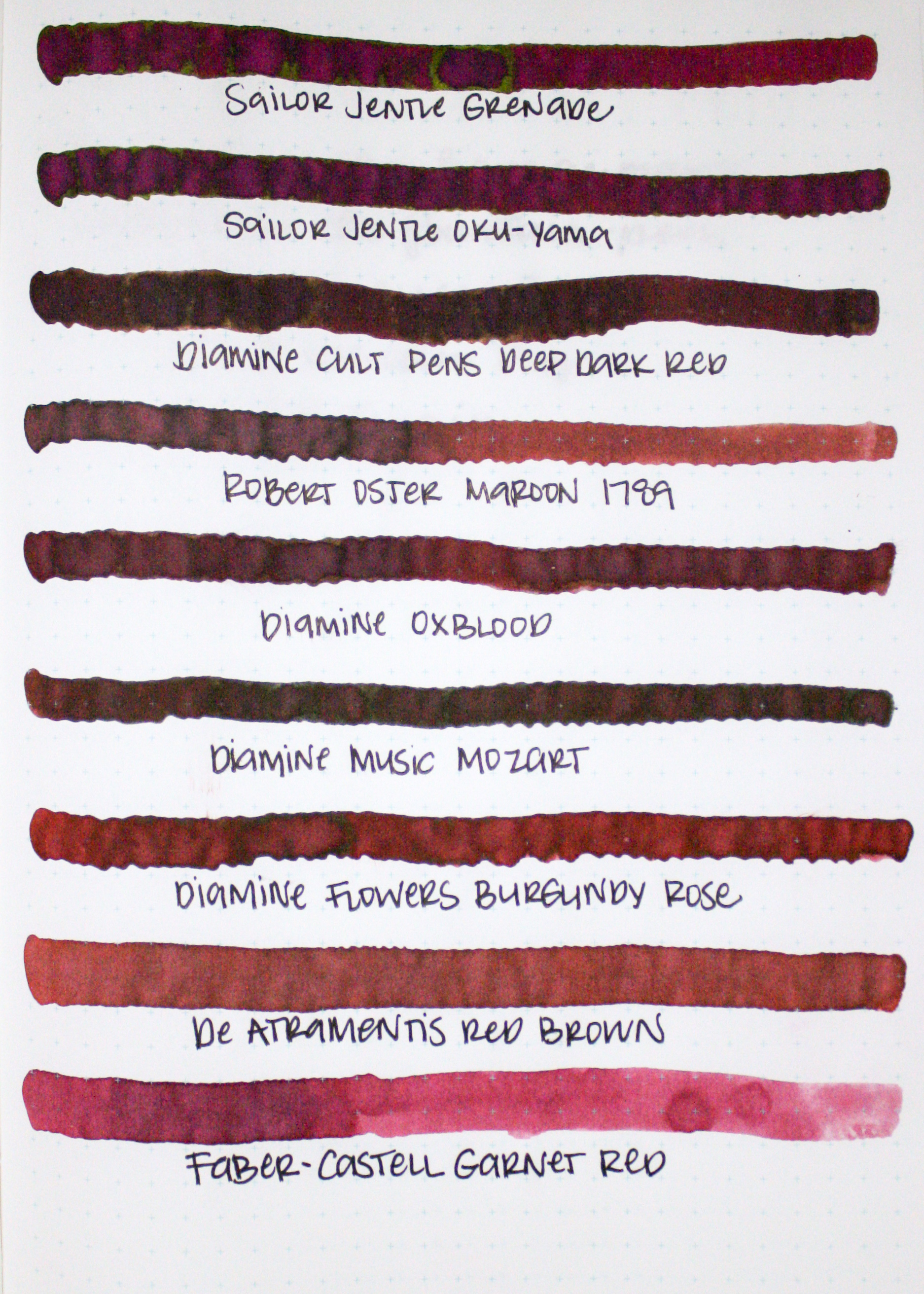 The ink that looks the closes to Grenade is Sailor Jentle Oku-Yama (they are VERY similar). The next closest is Diamine Burgundy Rose, from the flowers set. It has a similar sheen, but is more red than Grenade and Oku-Yama.
On the left is Sailor Jentle Oku-Yama, and on the right is Sailor Jentle Grenade. They are VERY similar.
This quote was done on Tomoe River paper with a Noodler's Ahab. There is a lot of sheen, but it's hard to capture on camera.
Overall, I love this ink. The color is gorgeous, and the sheen is amazing. I'm a sucker for any ink with sheen.
Disclaimer: I bought this ink myself and all opinions are my own. Below you can find a link to the Leuchtturm 1917 notebook I use for reviews on Amazon.