The last Krishna ink for this month is Krishna Pencil. I got my bottle of Pencil from The Pen World. The bottle is 20 ml of ink, and is made in India.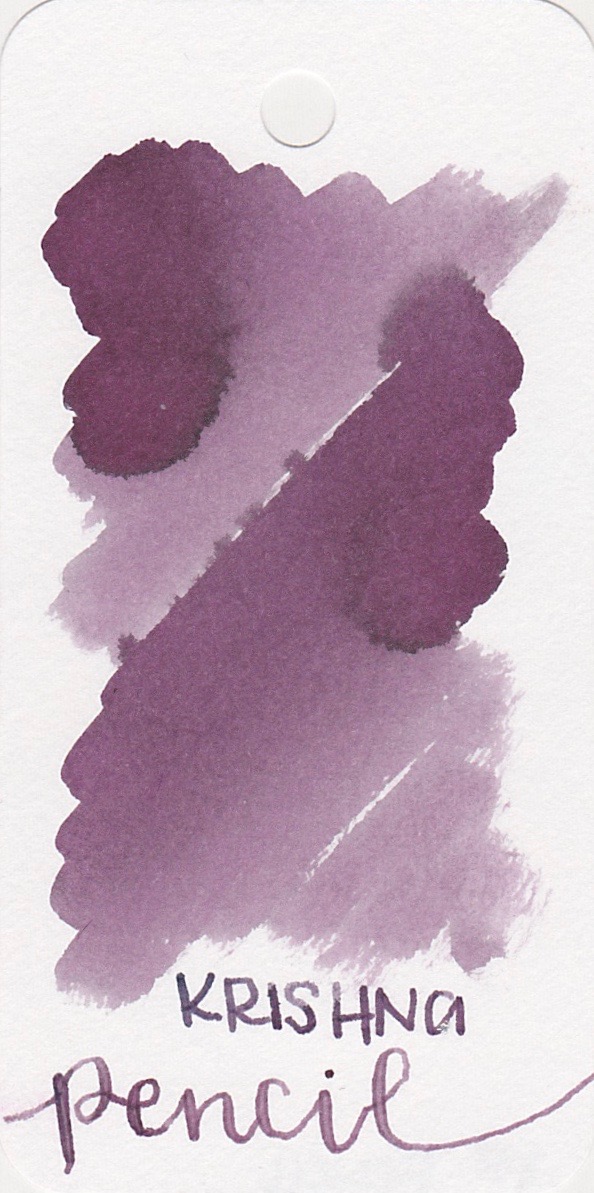 On The Pen World's website this ink looked a lot more brown than my ink does. My bottle of Pencil looks like a dusky purple.
Even in the swab the ink looks more purple than brown to me.
The ink drops and large swab took four days to dry, which is quite a long time.
Dry time: Pencil took about 45 seconds to dry.
Water Resistance: Pencil had medium water resistance.
Feathering: Pencil only feathered on Baron Fig paper, but did well on the other papers.
Show through: Pencil had medium show through on all of the papers.
Bleeding: Pencil only bled on Baron Fig paper.
Ink swabs for comparison: Pelikan Edelstein Smoky Quartz, Krishna Pencil, and Diamine Music Vivaldi. I wanted to compare Pencil to a brown and a dusky purple, and to me, Pencil looks closer to Vivaldi than to Smoky Quartz.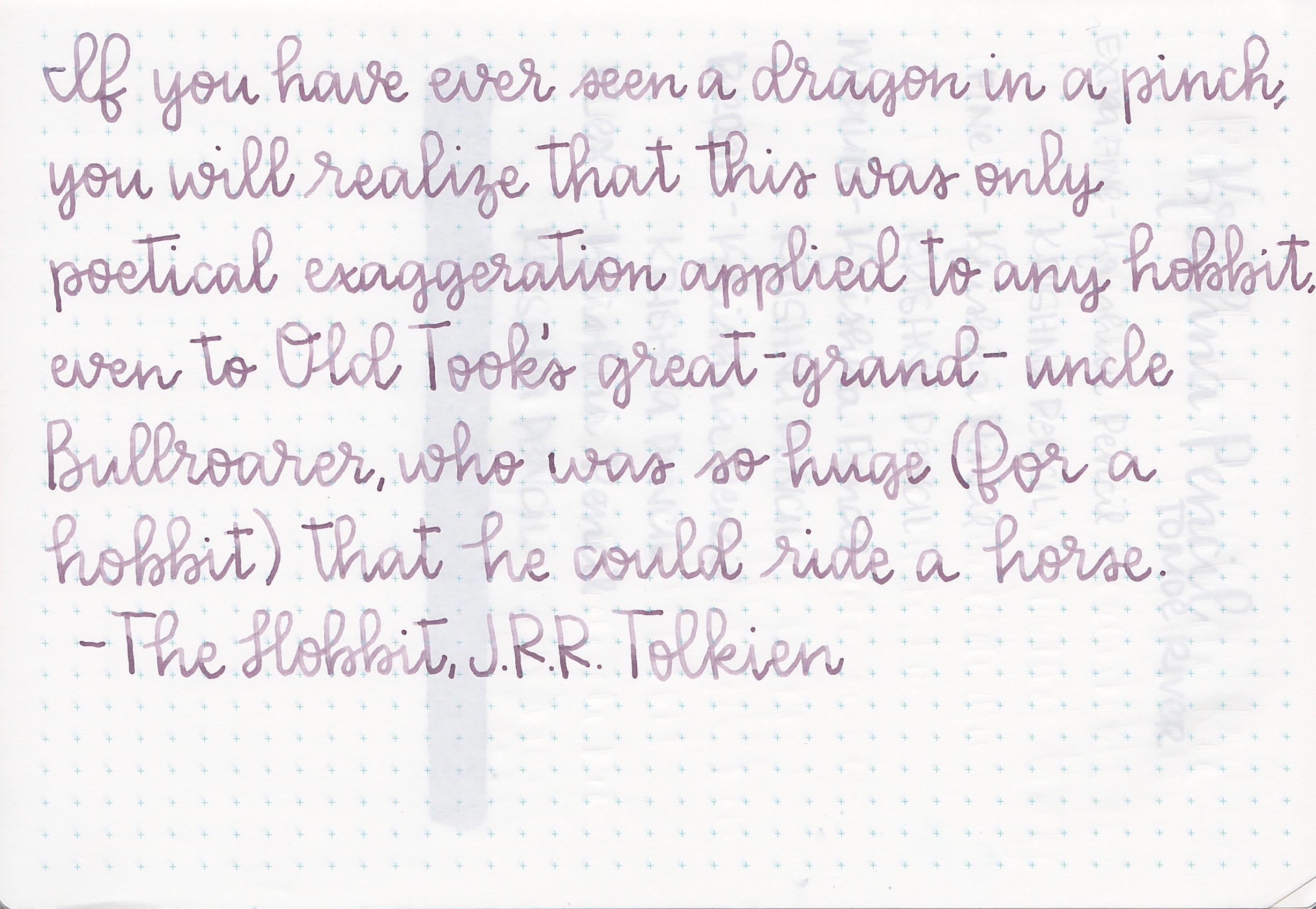 In a broad nib on Tomoe River paper, the ink seemed rather light.
Overall, I would call Pencil a purple, not a brown. I'm not crazy about the dry time, but other than that it behaved well. I'm not crazy about the color.
Disclaimer: I received this ink free of charge from The Pen World, in exchange for an honest review. There are no affiliate links on this page.