Today's ink is Robert Oster Terracotta. I purchased Terracotta in the inkArt.ink instead of the regular fountain pen ink, because I couldn't find the regular version in this color. I purchased my bottle of ink from Vanness Pens. The inkArt.ink is similar to the fountain pen ink version, but it has added UV protection and a slightly different consistency, to be better for calligraphy and painting. This ink does seem just a little bit thinner to me than the regular fountain pen ink. The bottle is also 100 ml instead of the standard 50 ml the fountain pen version is.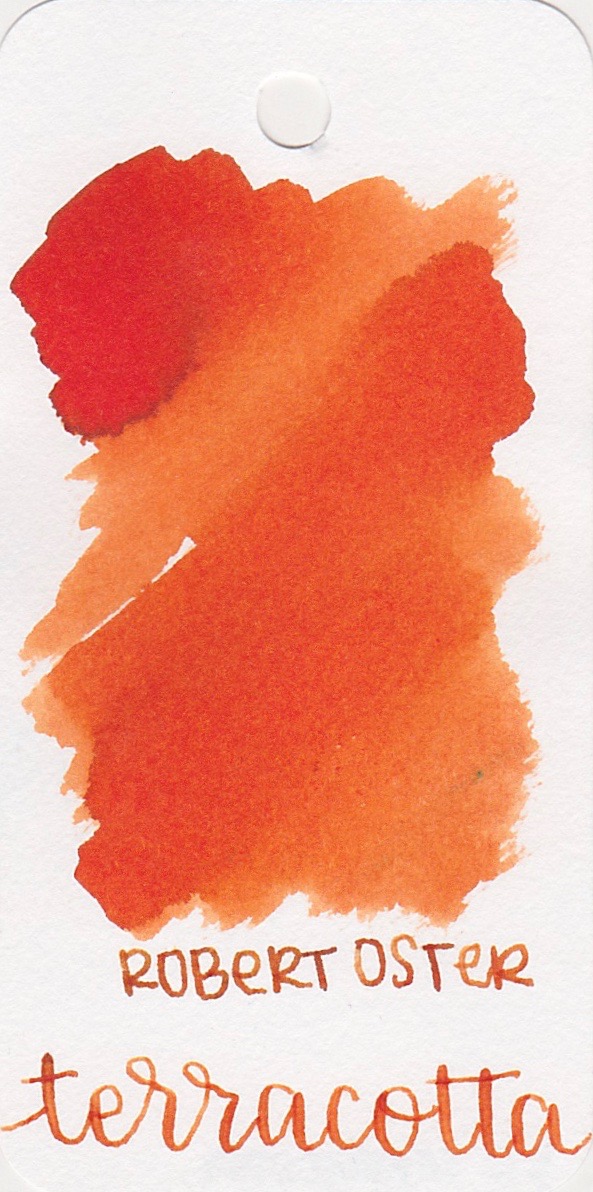 Terracotta is a medium orange with shading. Seasonally, I would probably use this ink in the spring.
I'm in love with ink drops. Almost every ink looks great in ink drops.
Dry time: Terracotta dried in about 35 seconds (medium nib on Rhodia paper).
Water resistance: Terracotta is not water resistant. The ink was completely wiped away by the water in about 20 seconds.
Feathering: Terracotta only feathered on Baron Fig paper, but did great on the other papers.
Show through: Terracotta had medium show through on all of the papers.
Ink swabs for comparison: Robert Oster Tangerine, Robert Oster Terracotta, and Robert Oster Ng Special '16. To see all of the Robert Oster inks together, click here. Terracotta looks like a darker version of Tangerine.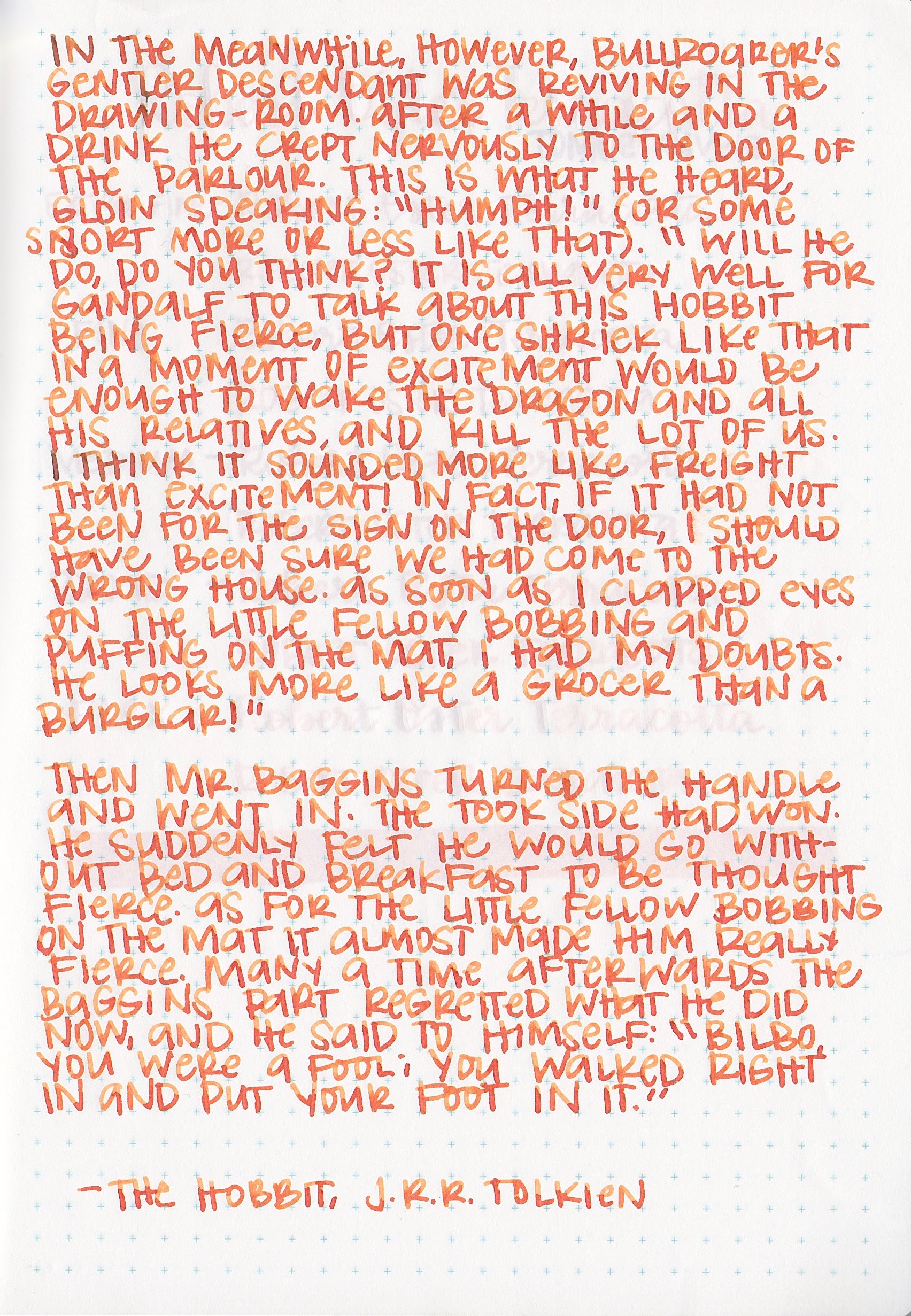 I used a broad nib on Tomoe River paper. I didn't have any flow problems, and I love the shading.
I had a little bit of an issue with flow in the flex nib-it was having lots of hard starts and railroading. I finally ended up forcing more ink into the feed, and had less of a problem after that.
Overall, I like this ink. I do wish I could find this color in the regular fountain pen ink and do a comparison, to see if I can tell the difference between the inkArt.ink and the regular ink.
Disclaimer: I purchased this ink myself, and all photos and opinions are my own. There are no affiliate links on this page.