Happy Fountain Pen day! Today we are going to talk about Diamine Dark Forest, from the 2017 installment of the Diamine 150th Anniversary collection. I purchased my sample of ink from Vanness Pens.
Dark Forest is a dark green with some sheen.
In large swabs, the ink looks a little bit more blue than it does in writing.
The ink drops show off the lovely red sheen.
Dry time: 32 seconds
Water resistance: Low
Feathering: None
Show through: Medium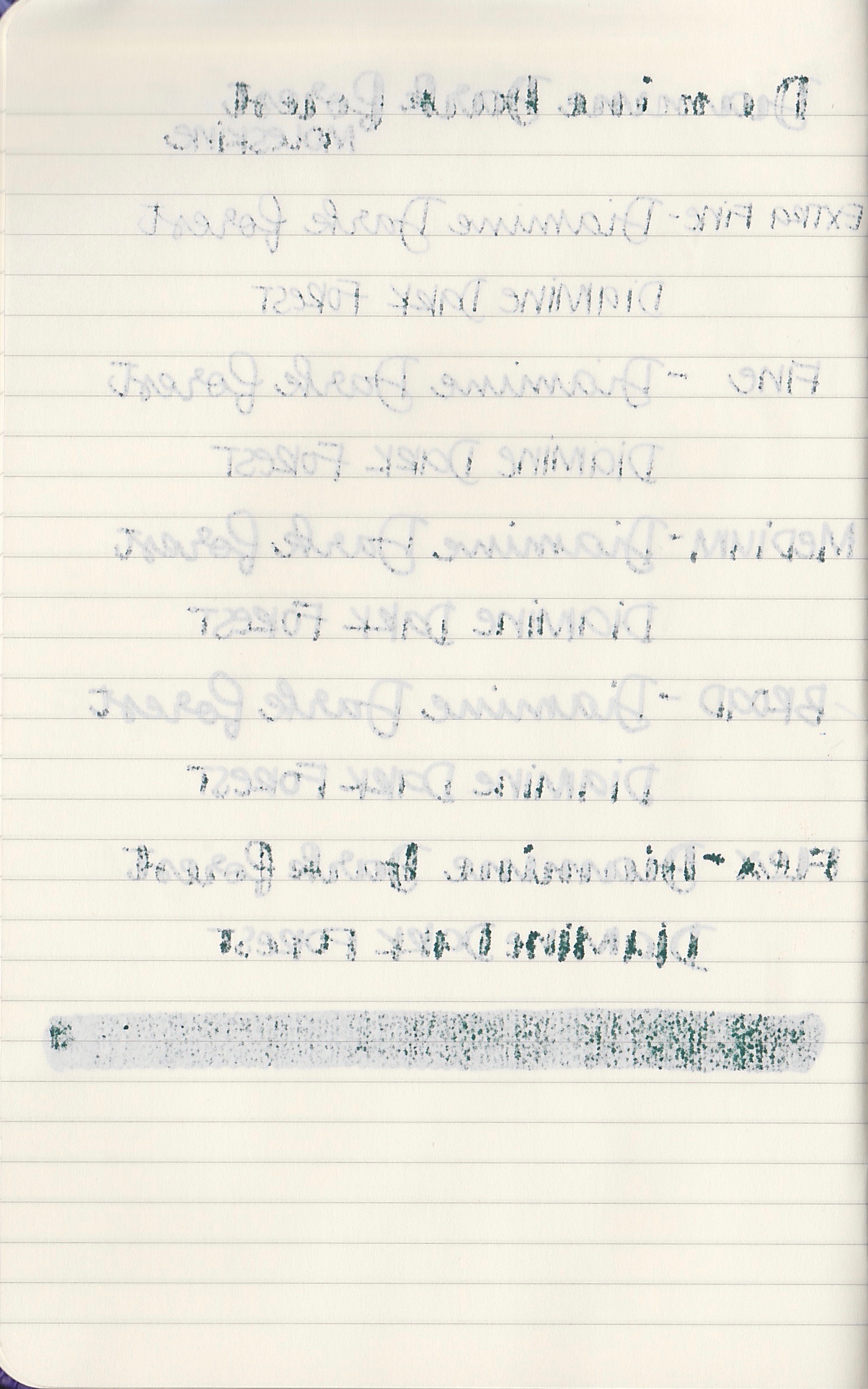 On non-fountain pen friendly paper, Moleskine, the ink feathers and bleeds.
Ink swabs for comparison, left to right (top to bottom for RSS): Diamine Music Beethoven, Diamine Dark Forest, and Diamine Cult Pens Deep Dark Green. Deep Dark Green seems to be pretty similar to Dark Forest. Click here to see the Diamine inks together.
I used a broad Pilot Vanishing Point on Tomoe River paper. I didn't have any flow issues.
Overall, I like this ink. I think it's close enough to Robert Oster Green at Night, so I don't think I need a bottle of this one. The ink is very well behaved and has some nice sheen.
Disclaimer: I purchased this ink myself, and all photos and opinions are my own. There are no affiliate links on this page.