Krishna ink is made by Dr. Sreekumar, who started making fountain pen ink in 2010. He makes the ink in his workshop in Kerala, India. Today we are going to talk about Krishna Myrtle, which is part of the super rich series of inks. I got my bottle of Myrtle from The Pen World.
The label makes me think that the ink is red, but it's really bright pink. The bottle is square, with rounded corners. It holds 20 ml of ink.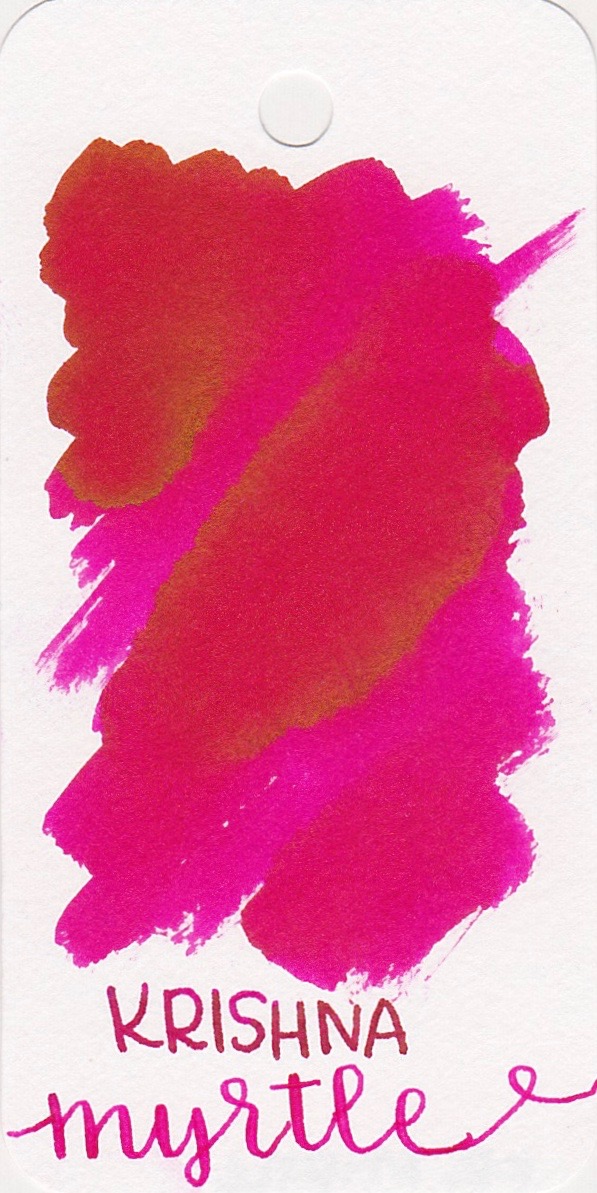 Myrtle is a bright pink with a tiny bit of gold sheen.
Large swabs show just a tiny bit of gold sheen around the edges.
I left the ink drops to dry for 48 hours, after which I could still smudge them.
Dry time: Myrtle, on Rhodia using a medium nib, dried in about 15 seconds.
Feathering: Myrtle feathered a little bit on Rhodia and quite a bit on Baron Fig paper, but did well on Tomoe River paper and Leuchtturm paper.
Show through: Myrtle had low to medium show through on all of the papers.
Bleeding: Myrtle only bled on Baron Fig paper.
Other properties: Myrtle had low shading and a tiny bit of gold sheen (only in large swabs).
Ink swabs for comparison, from left to right: Diamine Scarlet, Krishna Myrtle, and Akkerman #20 Pulchri Pink. To see swabs and links to all of the Krishna ink reviews I have done so far, click here.
Left to right: Pilot Iroshizuku Momiji, Krishna Mandara, and Diamine Flamingo Pink. I think Flamingo Pink is probably the closest to Myrtle. They both have a tiny bit of gold sheen. To see swabs and links to all of the pink inks I have reviewed so far, click here.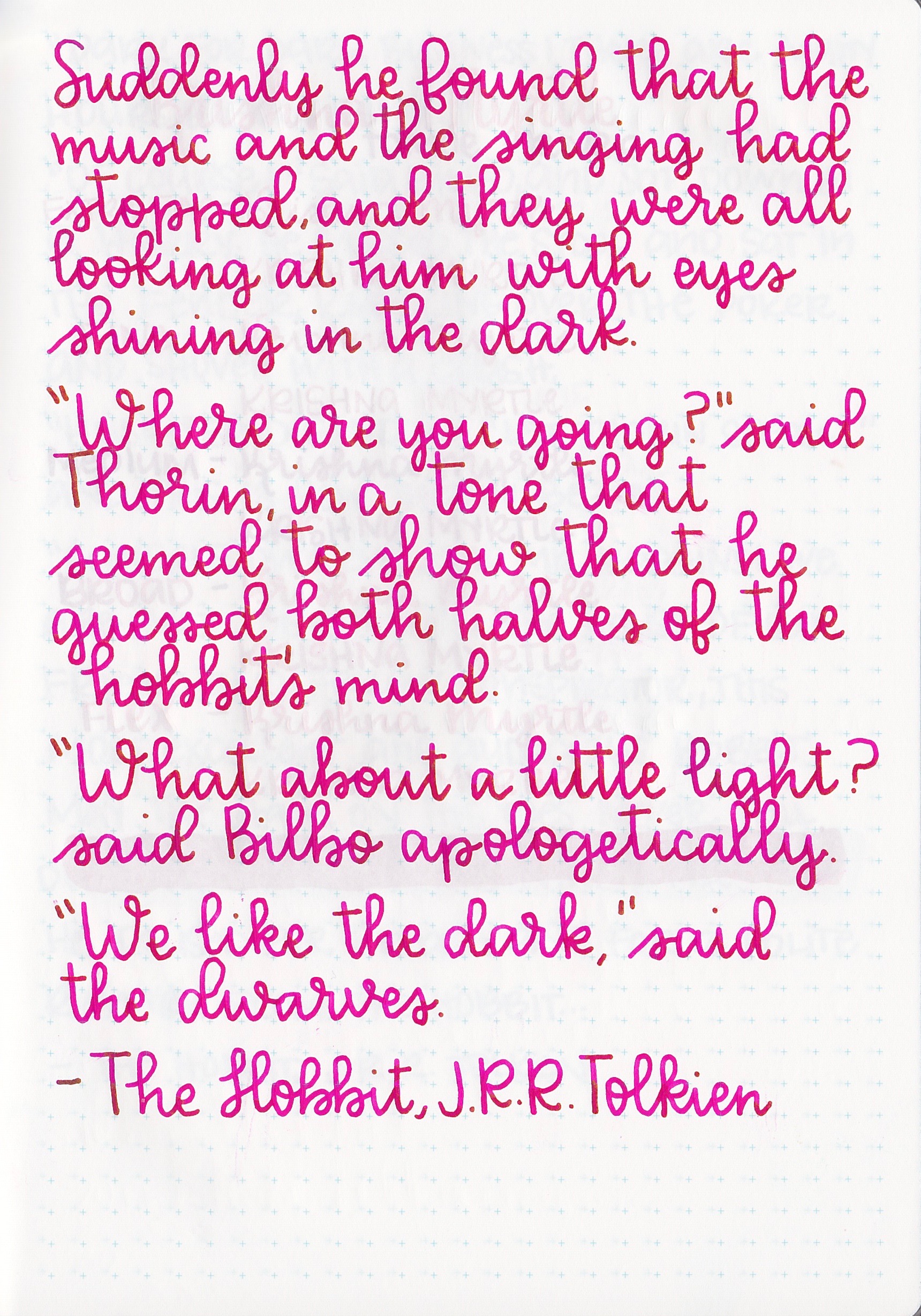 I used a broad nib on Tomoe River paper. I did not have any flow issues with this ink.
Overall, this ink did better than Krishna Mandara did. In a medium nib it dries pretty quick, but I do think I prefer Diamine Flamingo Pink over Myrtle.
Disclaimer: I received this ink free of charge from The Pen World, in exchange for an honest review. There are no affiliate links on this page.