Today's ink is Sailor Jentle Fuji-Musume, also known as Fuji Daughter. This ink belongs to the 2016 Four Seasons collection from Sailor. This ink is one of the two summer colors from the collection. I purchased my bottle on Amazon. It is 50 ml of ink.
*Tiffany recently pointed out to me that the name of this ink is actually spelled Fuji-musume. The label on my bottle said Fuju-musume so I went with that. Thanks for correcting me Tiffany! I'm not going to take the time to re-write the whole review, but I did change the typed portion to reflect the correct spelling.*
I've talked about the Sailor Jentle bottles before, and I still don't like them. They are short and squat-not very effective for filling fountain pens.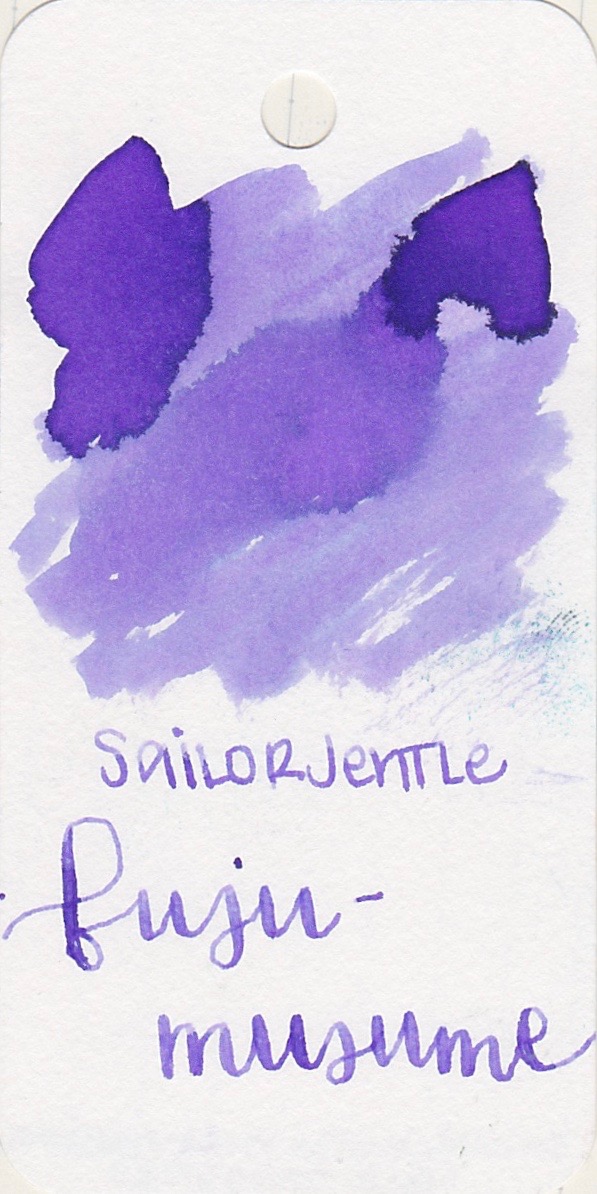 Fuji-musume is a light purple, almost a lilac color. There is some shading and no sheen.
The ink seems to have a little bit of a blue aura around the edges.
The middle ink drop shows the little bit of blue shading the ink sometimes has.
Feathering: This ink has no feathering on any of the papers.
Bleeding: This ink only bled on the Baron Fig Confidant, where it bled quite a lot.
Ghosting (show through): This ink has low to medium ghosting on all of the papers.
Shading: This ink has low shading on all of the papers, and no sheen.
Left to right: Sheaffer Purple, Waterman Tender Purple, and Diamine Violet. I think the closest ink to Fuju-musume is Sheaffer Purple, but the Sheaffer is a lot darker.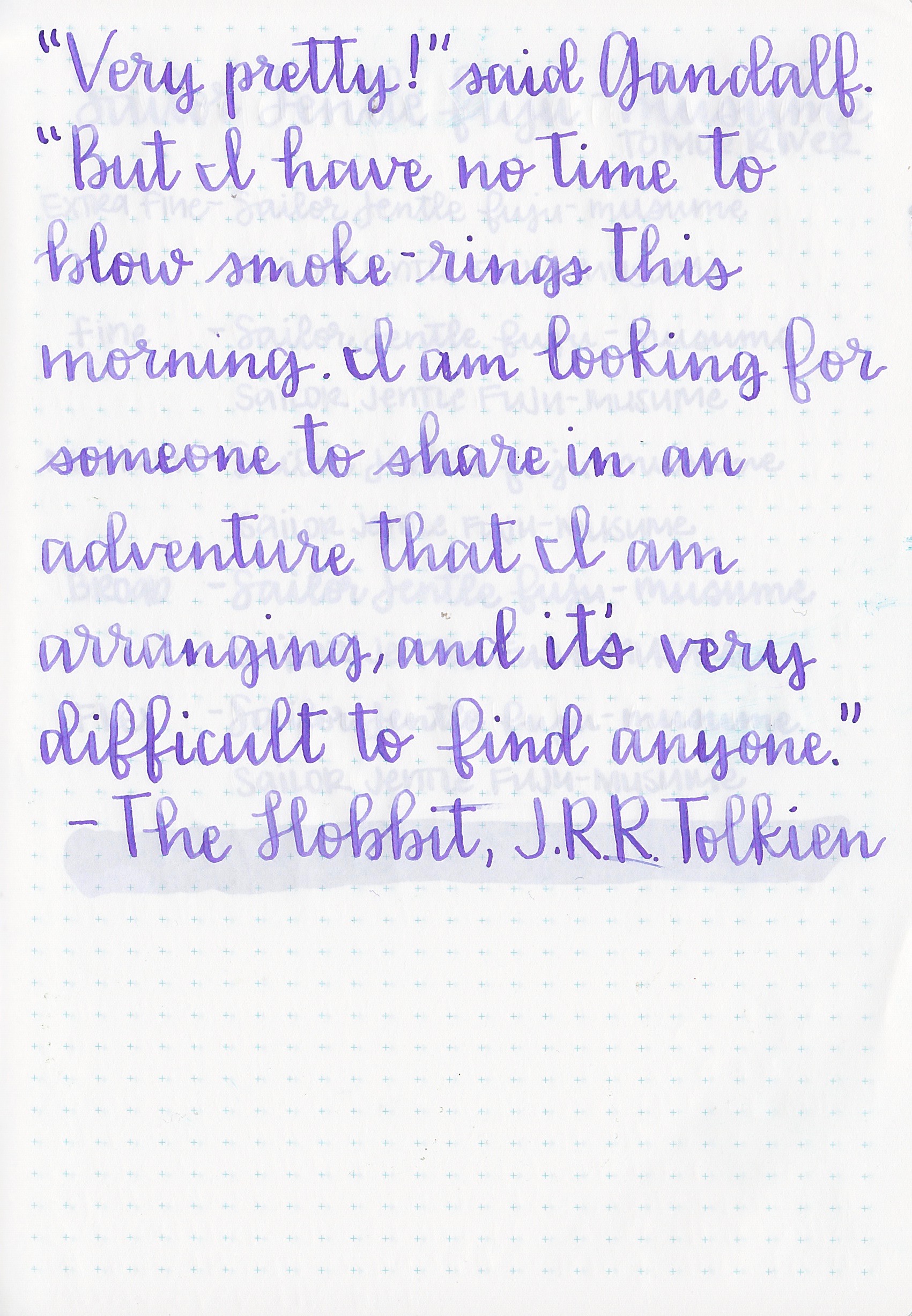 This ink was nice and wet, but not so much that it was a problem. I enjoy inks that are a bit wet but don't burp-and this one fit the bill. I used a Noodler's Ahab on Tomoe River paper (52 gsm).
Overall, this ink has a nice flow and some light shading. I like the color, but I think it's too light for everyday writing.
Disclaimer: I purchased this ink myself, and all photos and opinions are my own.