Today's ink is Marrone Mustard by Robert Oster. When I think of mustard, I think of the american version-bright yellow mustard. This ink is not that. This ink is more of a brown mustard. Marrone means brown in Italian, making this ink's name really "brown" mustard, so the name fits the ink's color.
I like how useful the bottle is-tall and skinny, great for filling fountain pens.
I love that the name and a little swatch is on the top of the bottle-it makes it really easy to find the right ink when you have all your inks sitting in a drawer.
Marrone Mustard is a medium brown, with some light shading.
I love how the ink drops show off this ink's shading, from a light golden brown to a dark brown, almost black.
Feathering: Marrone Mustard did not feather on any of the papers.
Bleeding: Marrone Mustard only bled on the Tomoe River swab, and on the Baron Fig paper, where it bled a lot. The other side of the Baron Fig paper was unusable from all of the bleeding.
Ghosting (show-through): Marrone Mustard had low to medium ghosting on all of the papers.
Shading: Marrone Mustard had low shading on all of the papers, and no sheen. I was expecting a bit more shading than I got with this ink. I love shading, so I almost always want more shading than I get.
Here's a few Robert Oster inks for comparison, from left to right: Caffe Crema, Marrone Mustard, and Gold Antiqua. Out of the two comparison inks, Caffe Crema is closer to Marrone Mustard.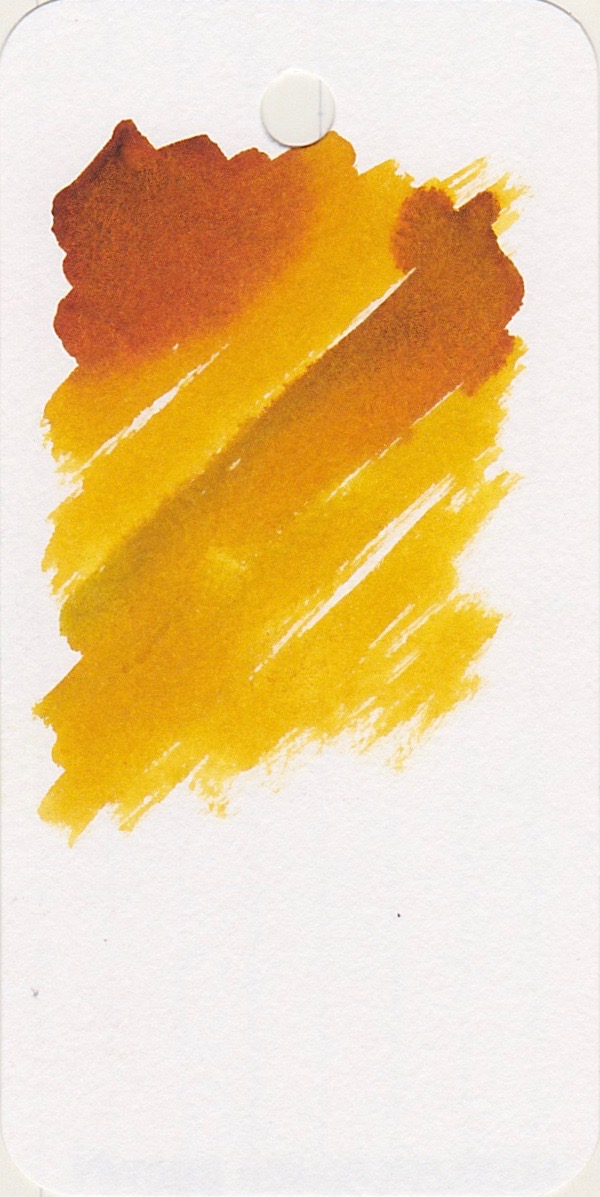 Similar inks for comparison, from left to right: Diamine Raw Sienna, Diamine Golden Brown, and Noodler's Golden Brown. The closest ink to Marrone Mustard is Diamine Golden Brown, but Marrone Mustard is just a little bit darker.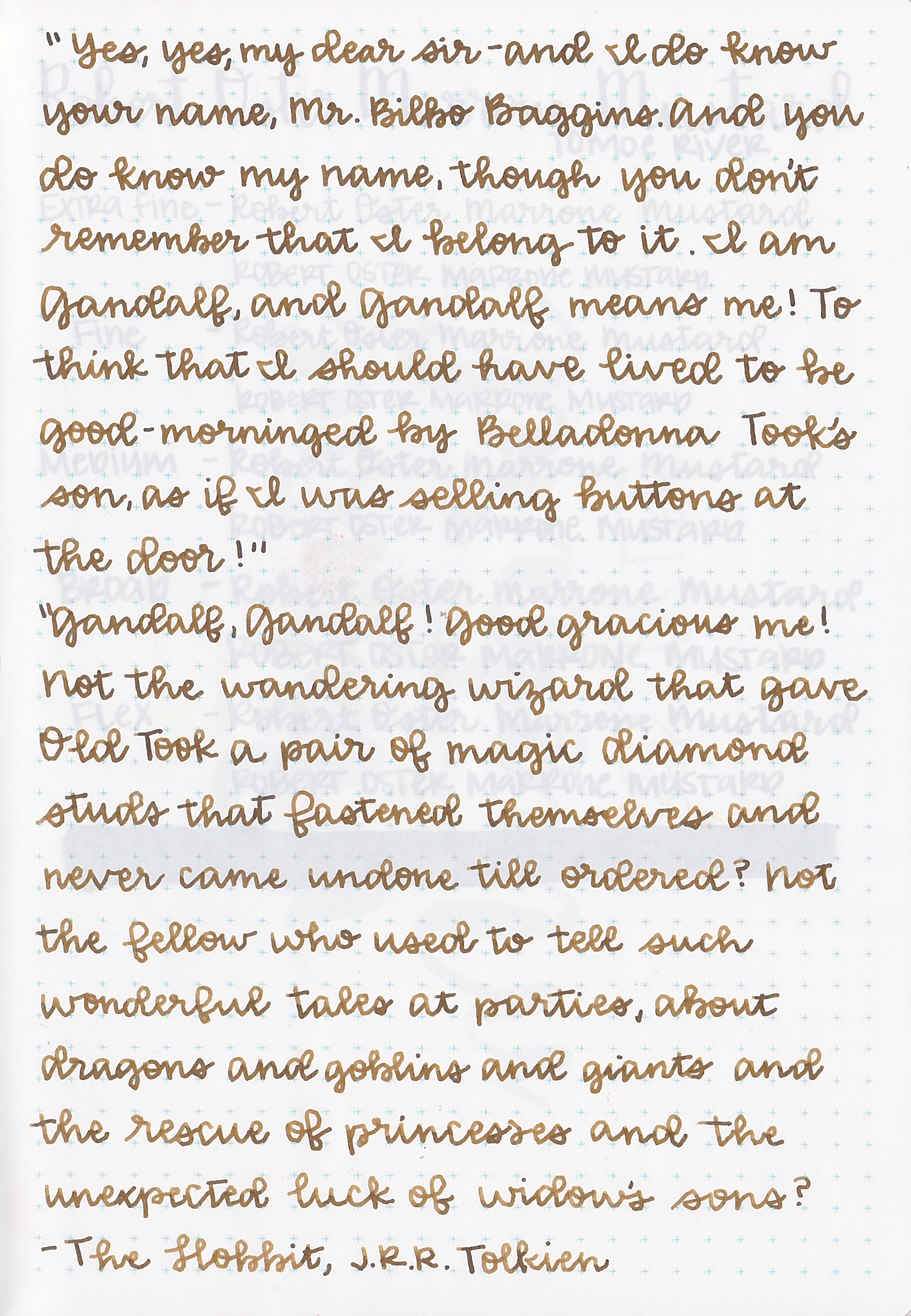 I liked this ink for longer writing. It has an average flow, and has a good color tone, that makes it interesting, while still being business appropriate.
Overall, I like this ink. It has a good flow, low shading, and is interesting while still being a good everyday ink. Seasonally, I would use this ink in the fall.