Today's ink is Robert Oster Golden Brown. Eventually, I want to review all of the Robert Oster inks. They are still new to the ink scene, and have a rightly deserved reputation for good ink. I love supporting small companies, and Robert Oster does a great job of creating consistent, interesting inks. I purchased my bottle of ink from Pen Chalet. The bottle is 50 ml of ink. I lettered the page shown above using a water brush.
I really like brown inks. They are a nice change from the basic black while still being a good neutral and work appropriate.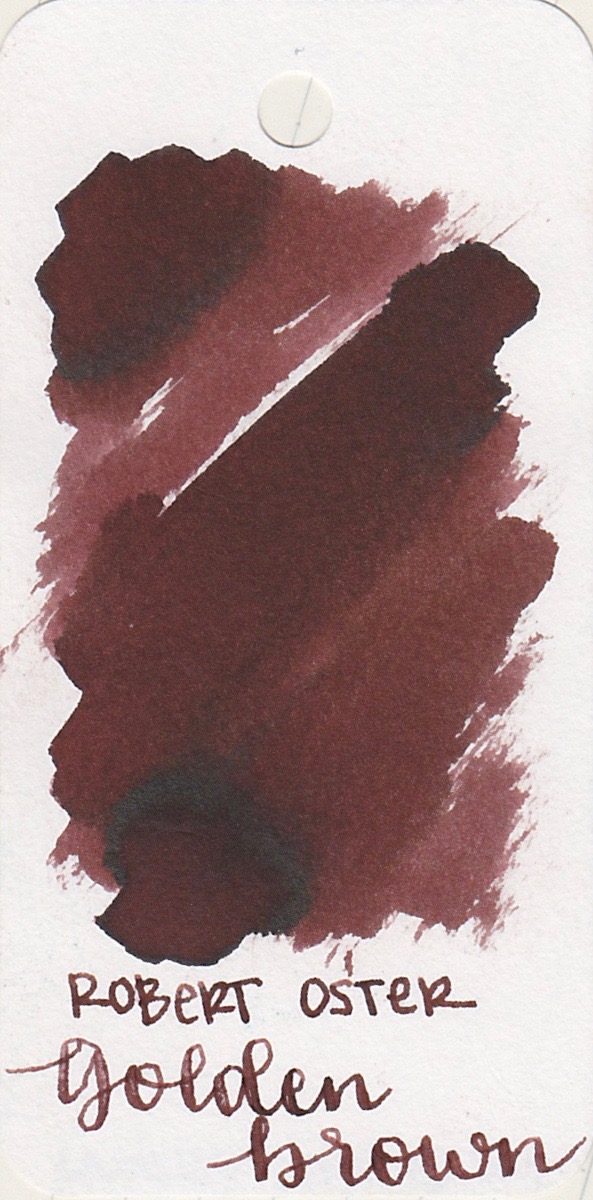 Golden Brown is a dark brown with some shading, and no sheen. I think of this ink as a neutral, but if I had to pick a season I would use it for the most, I would pick fall.
The ink drops almost make it seem like there is a little bit of sheen, but it only shows up in the ink drops on Tomoe River, not anywhere in the writing samples.
Feathering: Golden Brown feathered on the Baron Fig paper, but did great on the other papers.
Bleeding: Golden Brown only bled on Baron Fig paper.
Ghosting (show through): Golden Brown had low to medium ghosting on all of the papers, except Baron Fig paper, where it had high ghosting.
Shading: Golden Brown had just a little bit of shading. Since this ink is made by Robert Oster, I expected more shading than I actually observed. There is no sheen.
Left to right: Diamine Chocolate Brown, Diamine Macassar, and Diamine Saddle Brown.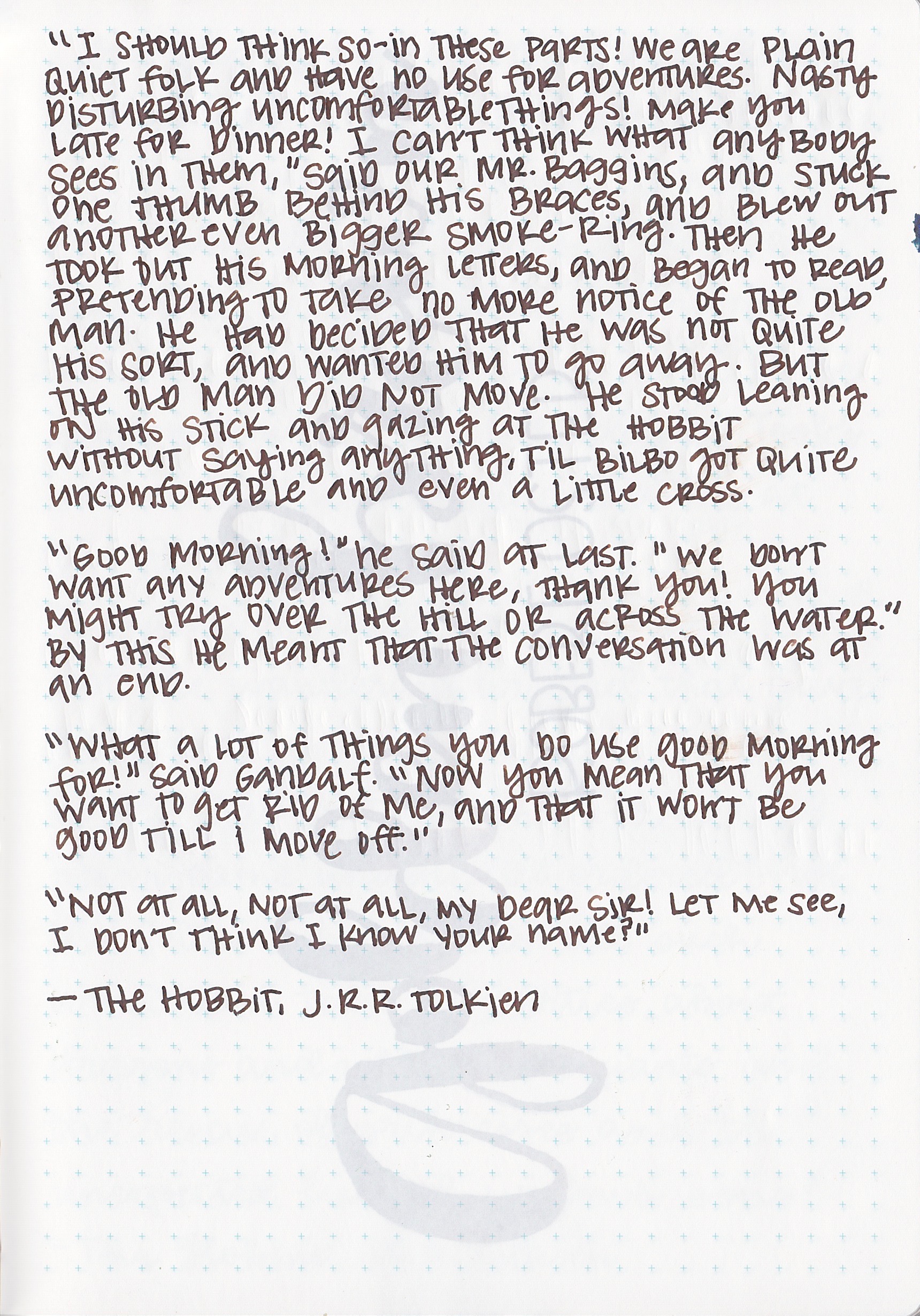 I found this ink to have a slightly wetter flow than average, but great for everyday use.
Overall, I found this to be a great everyday brown. I was hoping for more shading than I got from this ink. It has a nice slightly wet flow. I can see myself using this ink a lot in the fall.