Papier Plume released five inks in 2016, each ink based on a color found in New Orleans, and called the New Orleans collection. Each bottle is about 30 ml of ink, and created in small batches in the US. I purchased my bottle of ink from Papier Plume. According to their website, Streetcar Green is based off of the St. Charles streetcar line in New Orleans.
I learned about the New Orleans collection from Ana at the Well Appointed Desk. In her review of this ink, which you can find here, her bottle of Streetcar Green looks a lot more green and saturated than mine does, which makes me wonder if the formula has changed.
Above is a picture of the swabs of the Papier Plume New Orleans Collection.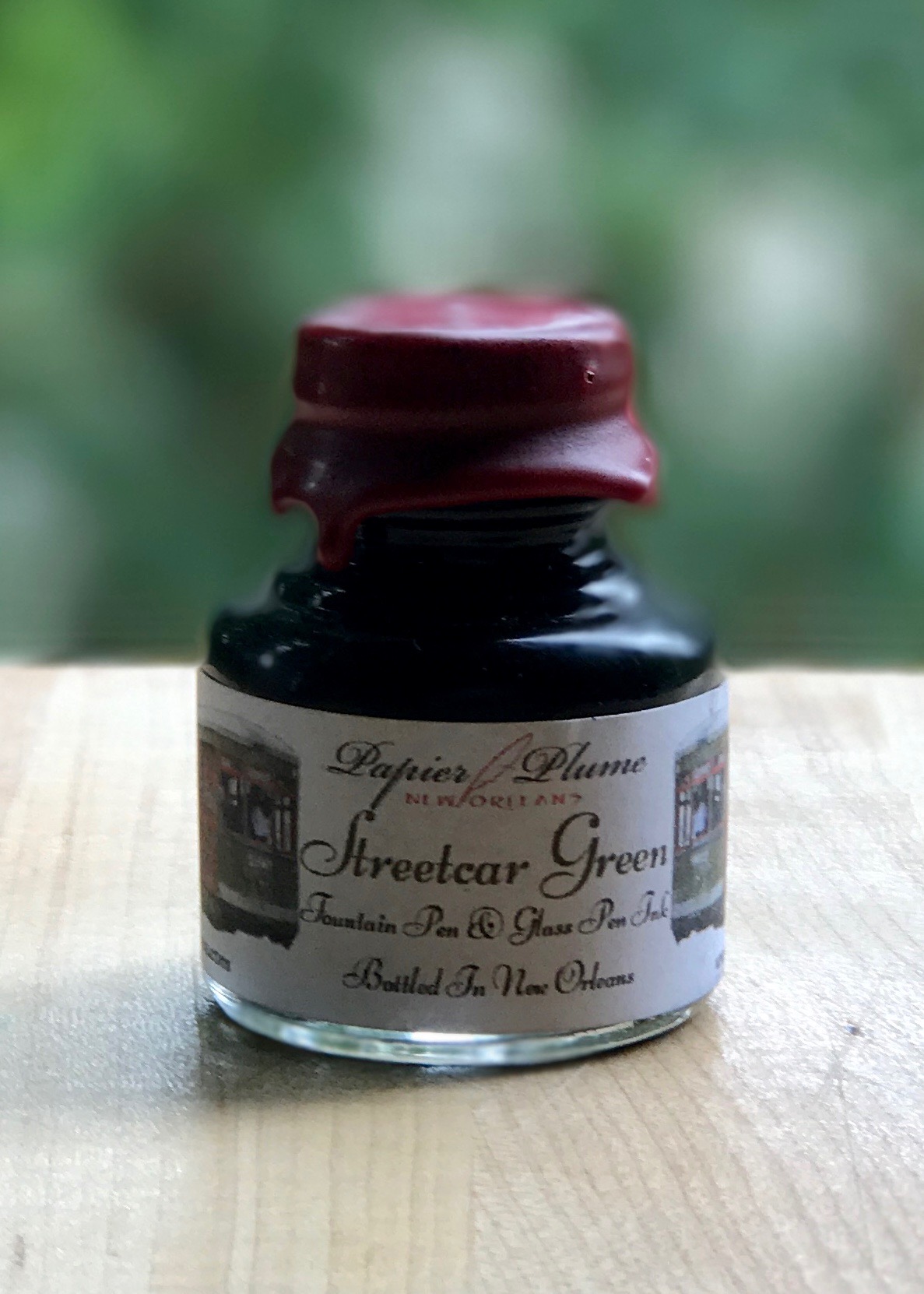 The bottle is glass with a metal lid, with a wax seal attached to the lid. The bottle is 30 ml of ink.
Streetcar Green is more of a greenish-grey than a green. There is a tiny bit of shading, and no sheen.
The ink drops showed the ink to be more grey than green.
Feathering: Streetcar Green only feathered on Baron Fig paper, but did well on the other papers.
Show through: Streetcar Green had low to medium show through on all of the papers.
Bleeding: Streetcar Green only bled on Baron Fig paper. It performed well on the other papers.
Other properties: Streetcar Green had just a little bit of shading, and no sheen.
Inks for comparison, left to right: Papier Plume Ivy 108, Papier Plume Streetcar Green, and Diamine Green Umber. This ink is rather unique, it doesn't have any inks that are closely similar. Click here for swabs and links to all of the Papier Plume inks I have reviewed so far.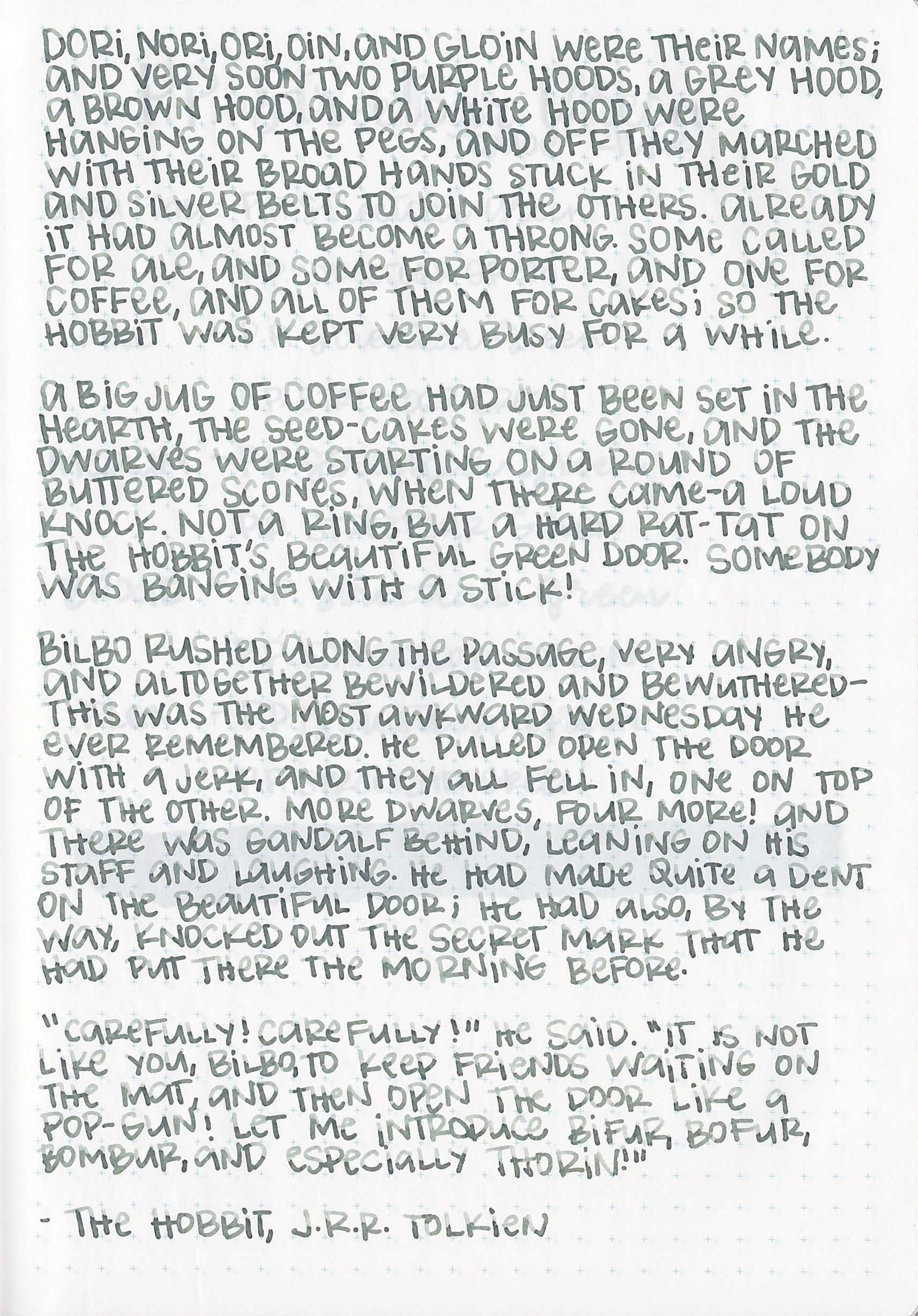 Streetcar Green had an average flow. I used a medium nib on Tomoe River paper. I did notice a little bit of shading with this nib/paper combo. When the ink is laid down, it looks very grey, and becomes a little bit more green as it dries.
Overall, Streetcar Green had an average flow and dry time. It is a unique color-not quite grey, but not quite green either. There aren't any inks that I've reviewed so far that are similar. It's not my favorite color, but it is an affordable one. I've you are looking for some grey with attitude, Streetcar Green might be for you.
Disclaimer: I purchased this ink myself, and all photos and opinions are my own. There are no affiliate links on this page.