I recently reviewed Walden by Organics Studio, and the sheen blew me away, so I wanted to try another Organics Studio ink. This one is Organics Studio Copper Turquoise.
The bottle is 55 ml of ink. I purchased my bottle of ink at Pen Chalet. I'm not crazy about the label. A lot of people throw away the ink boxes, and without the box the bottle's label doesn't give you too much information. I would have to look up what Cu is to remember the name of the ink. I wish it actually said Copper Turquoise on the label.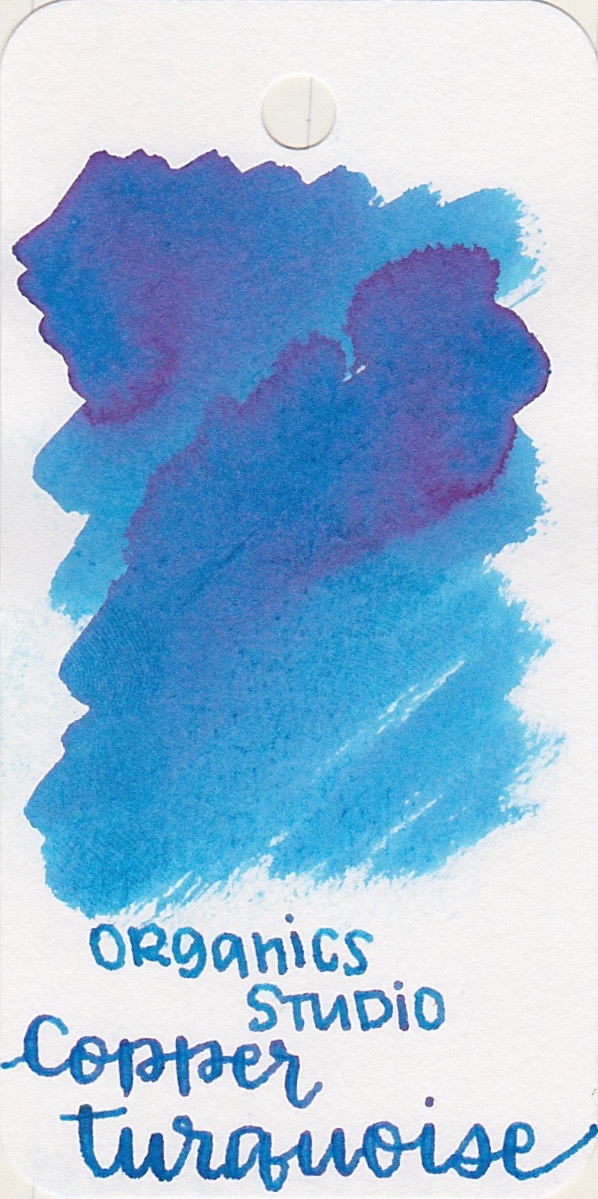 Copper turquoise is a light blue with pink sheen.
After playing with Organics Studio Walden, I was expecting a lot more sheen with this ink. I was surprised at how little sheen there actually was.
When I do ink drops, the ink usually bleeds to the back of the page, but doesn't leak onto the next page. Copper Turquoise bled through three pages of Tomoe River before it dried, which really surprised me.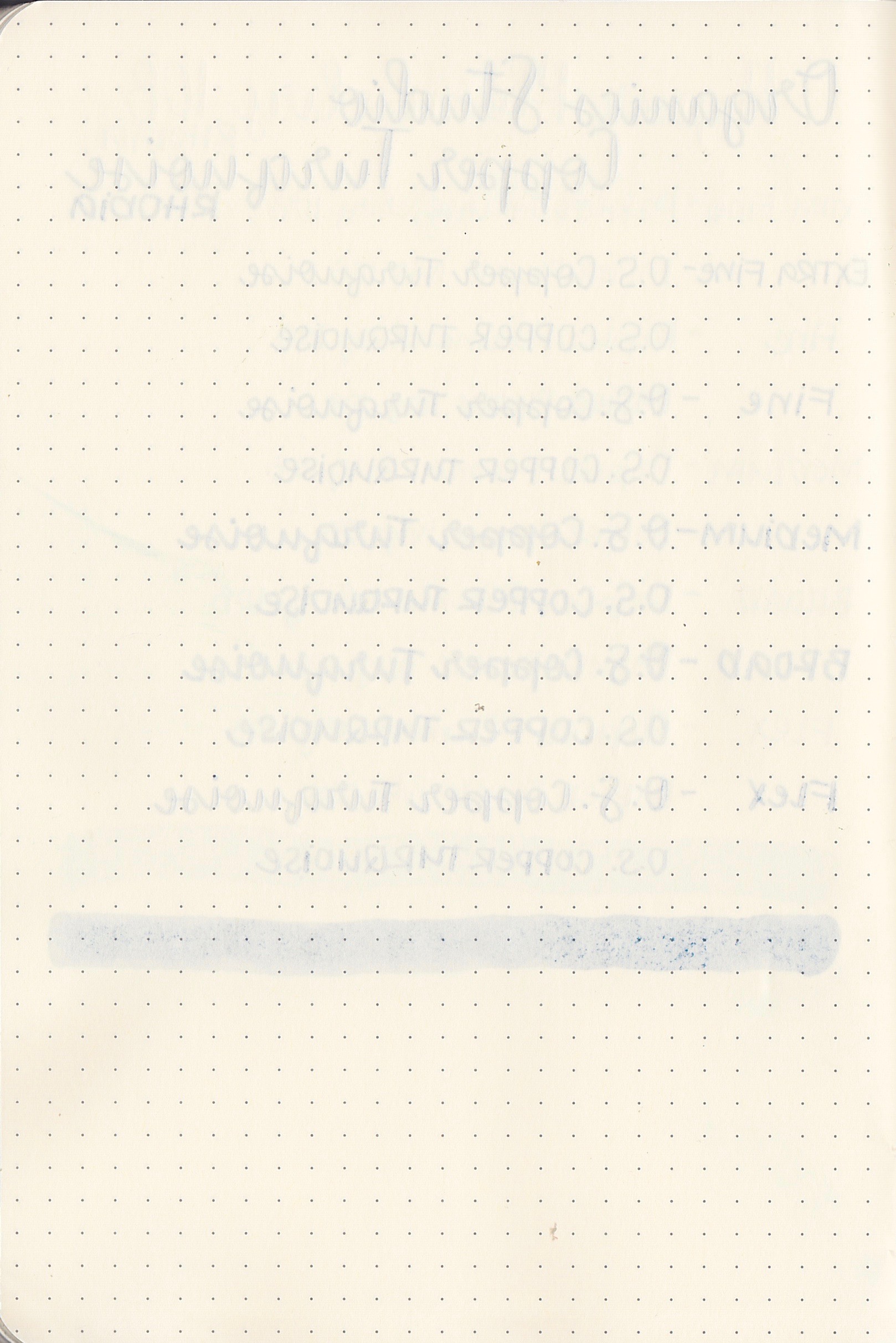 Feathering: Copper Turquoise only feathered on the Baron Fig paper, but did great on the other papers.
Ghosting (show through): Copper Turquoise had low to medium ghosting on all of the papers.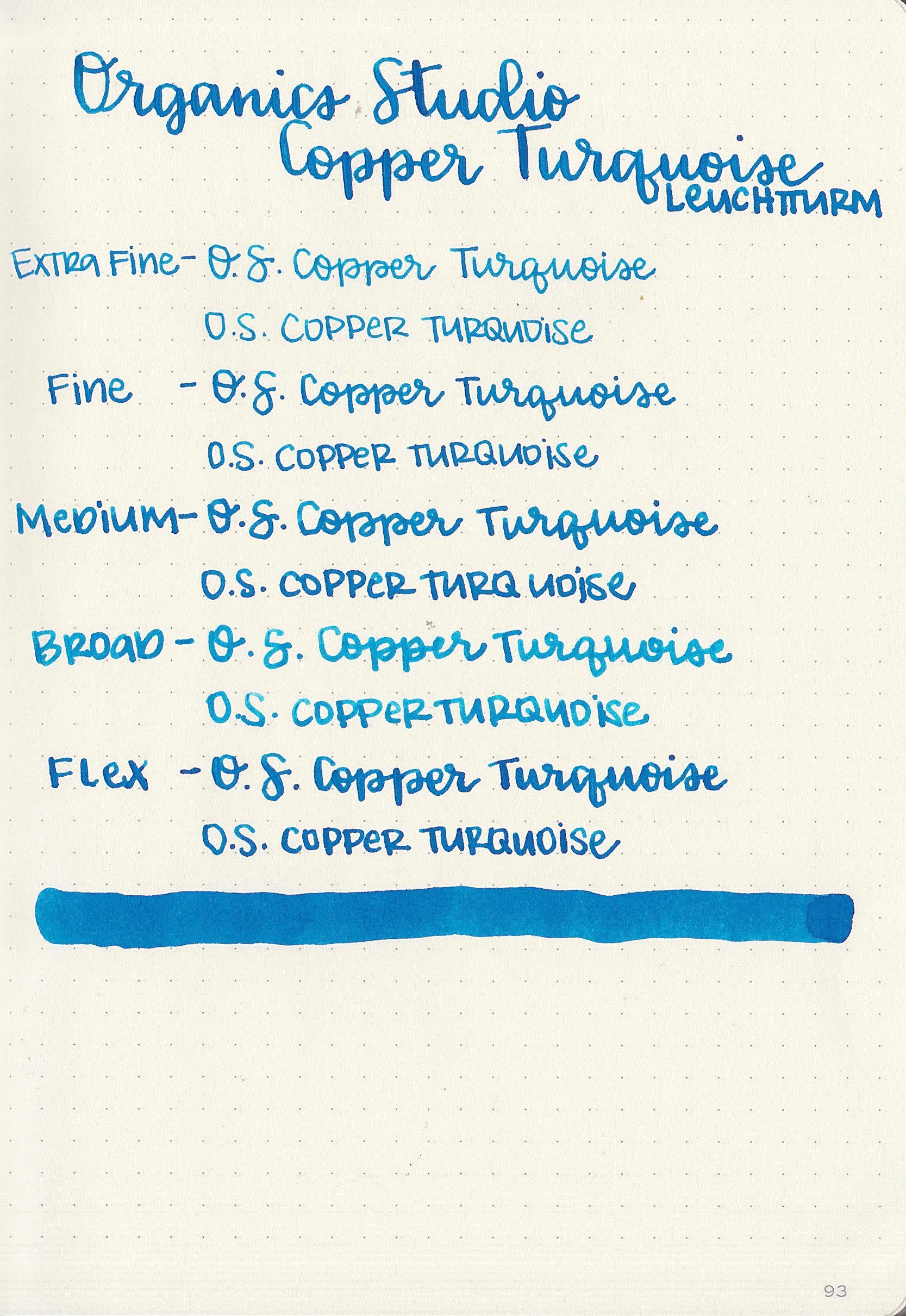 Bleeding: Copper Turquoise bled on the Baron Fig paper, and on the Leuchtturm 1917 paper, but it did great on the other two papers.
Shading: Copper Turquoise didn't have any shading. It did show pink sheen on the Col-o-ring swab and on Tomoe River paper.
Left to right: Pilot Iroshizuku Kon-peki, Blackstone Barrier Reef Blue, and Pilot Iroshizuku Ama-Iro. The closest ink to Copper Turquoise is Kon-peki, but Copper Turquoise has a bit more sheen.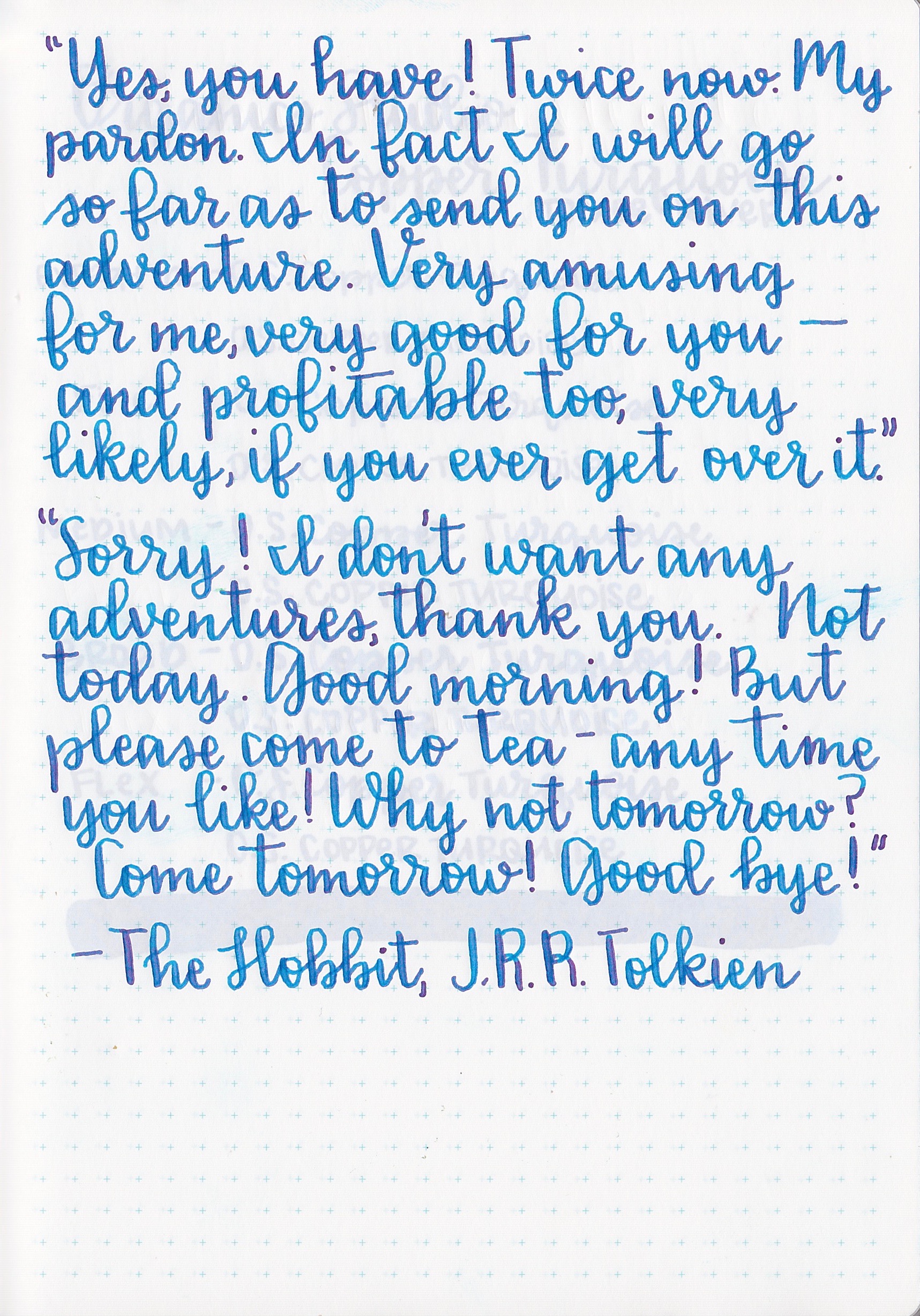 Copper Turquoise has a slightly wet flow, which I love. It did great in the Noodler's Ahab flex nib.
Overall, this ink really reminded me of Sailor Jentle Souten. Copper Turquoise is slightly brighter, and has a little less sheen, but the flow is similar.
Disclaimer: I purchased this ink myself, and all photos and opinions are my own. There are no affiliate links on this page.