So, I spilled almost a third of my bottle across my desk...oops. My white desk now has lovely blue splotches.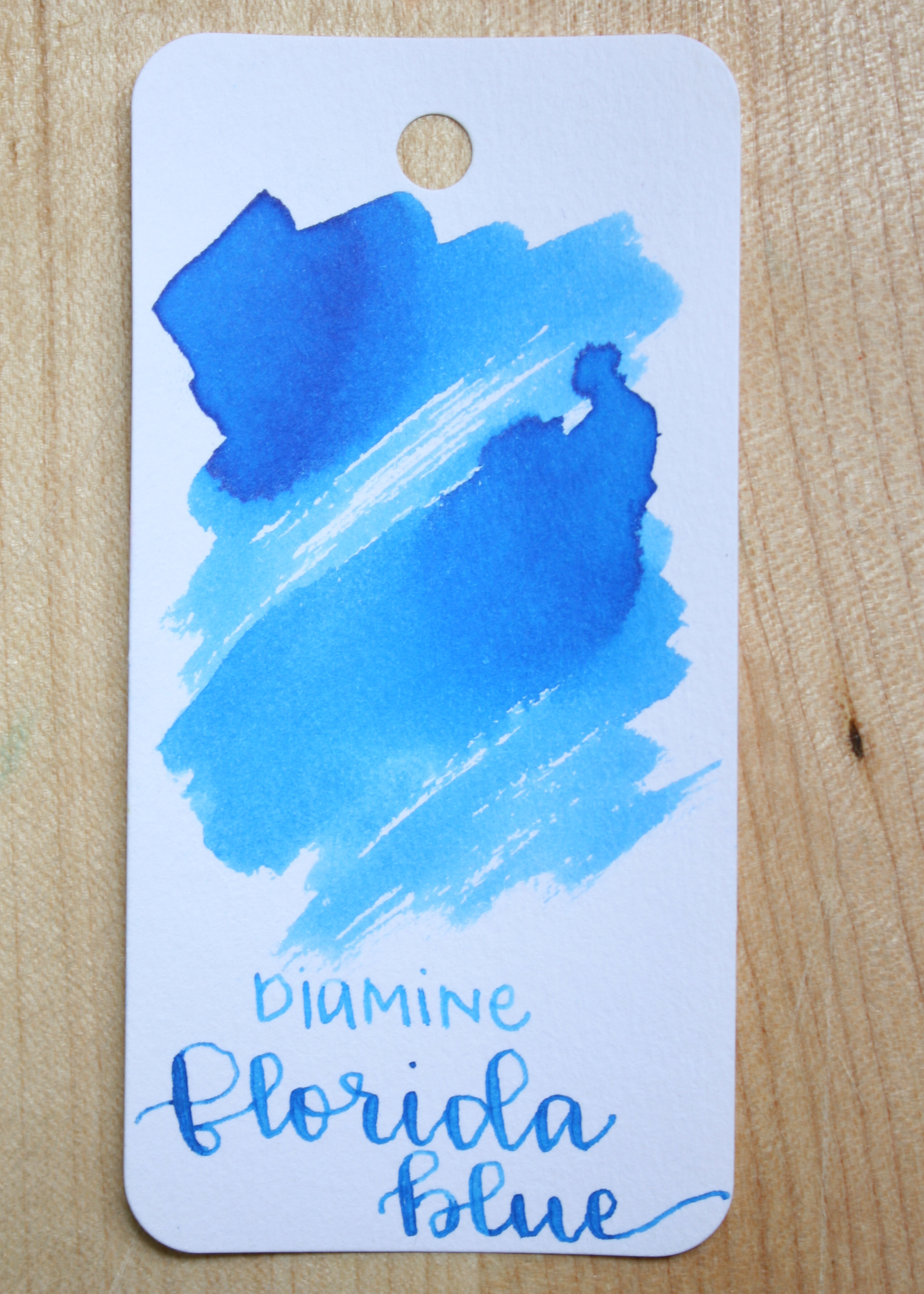 Florida Blue is a medium blue with no shading or sheen. Seasonally, I think it is a summer ink.
Even on Tomoe River, there is not much shading on this ink.
Instead of doing big ink drops today, I just did a bunch of little drops and then played connect the dots.
Feathering: Florida Blue had a tiny bit of feathering on Baron Fig paper, but did great on the others.
Bleeding: Florida Blue had no bleeding.
Ghosting (show through): All of the papers had low to medium ghosting.
Shading: Florida Blue has very little shading, on all papers. There is no sheen or shimmer.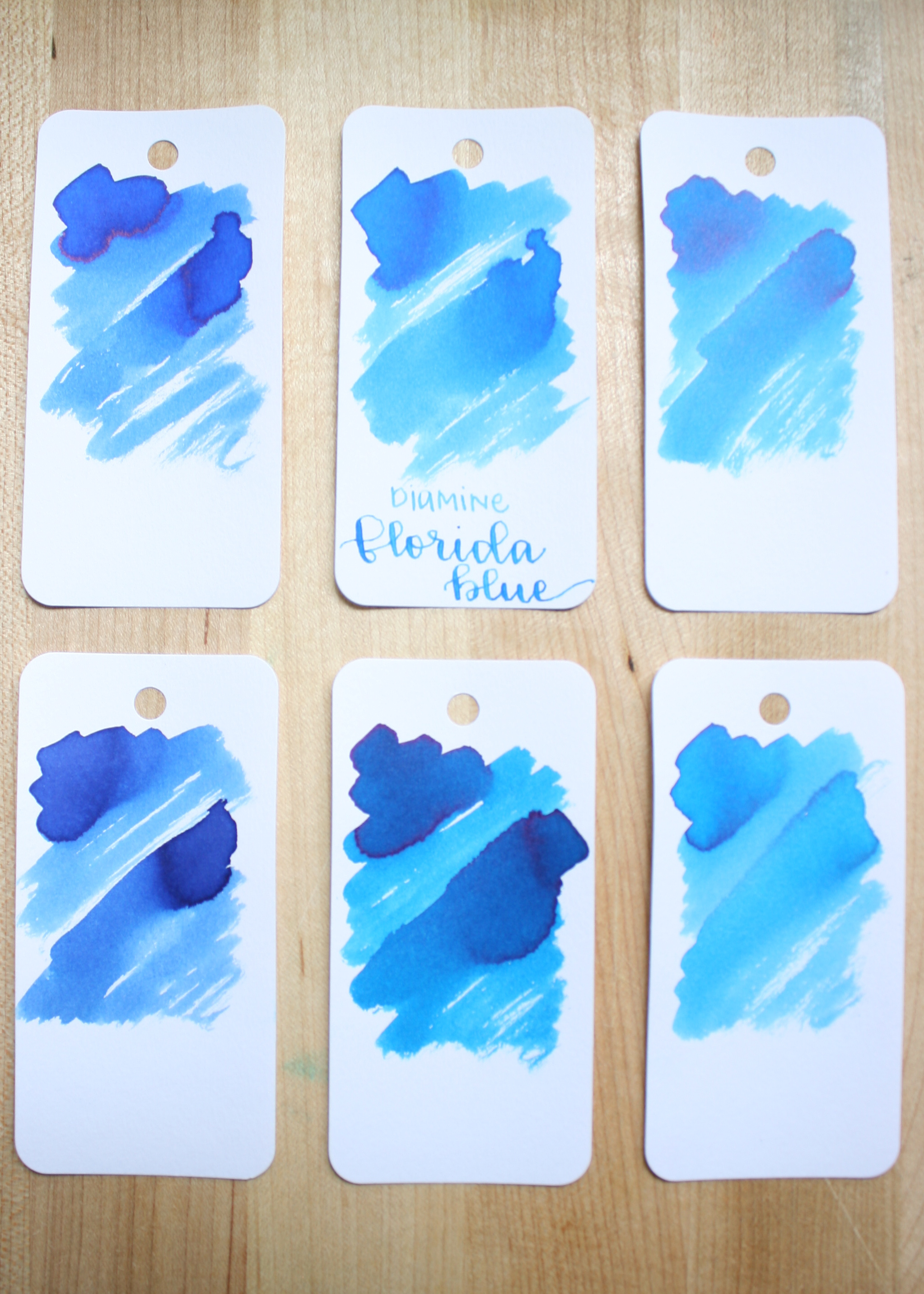 Top row: left to right, Diamine Royal Blue, Diamine Florida Blue, and Pilot Iroshizuku Kon-peki. Bottom row: Diamine Kensington Blue, Diamine Asa Blue, and Pilot Iroshizuku Ama-iro.
The closest ink to Florida Blue is Pilot Iroshizuku Kon-pecki.
Overall, I really liked that this ink performed consistently on all of the different papers. It flows nicely, and isn't too dry. I think this is a good summer blue, it just lacks an x factor. It doesn't have any shading, sheen, or shimmer, so it doesn't really have anything to help it stand out from the other blues. Below is a link to where you can find this ink on Amazon.
Disclaimer: I purchased this ink myself, and all opinions and photos are my own. This page contains an affiliate link.