I don't know why, but I always reach for more neutral inks in November. Today's ink is Pilot Iroshizuku Fuyu-syogun. Thanks to Pen Chalet for sending a sample over for review.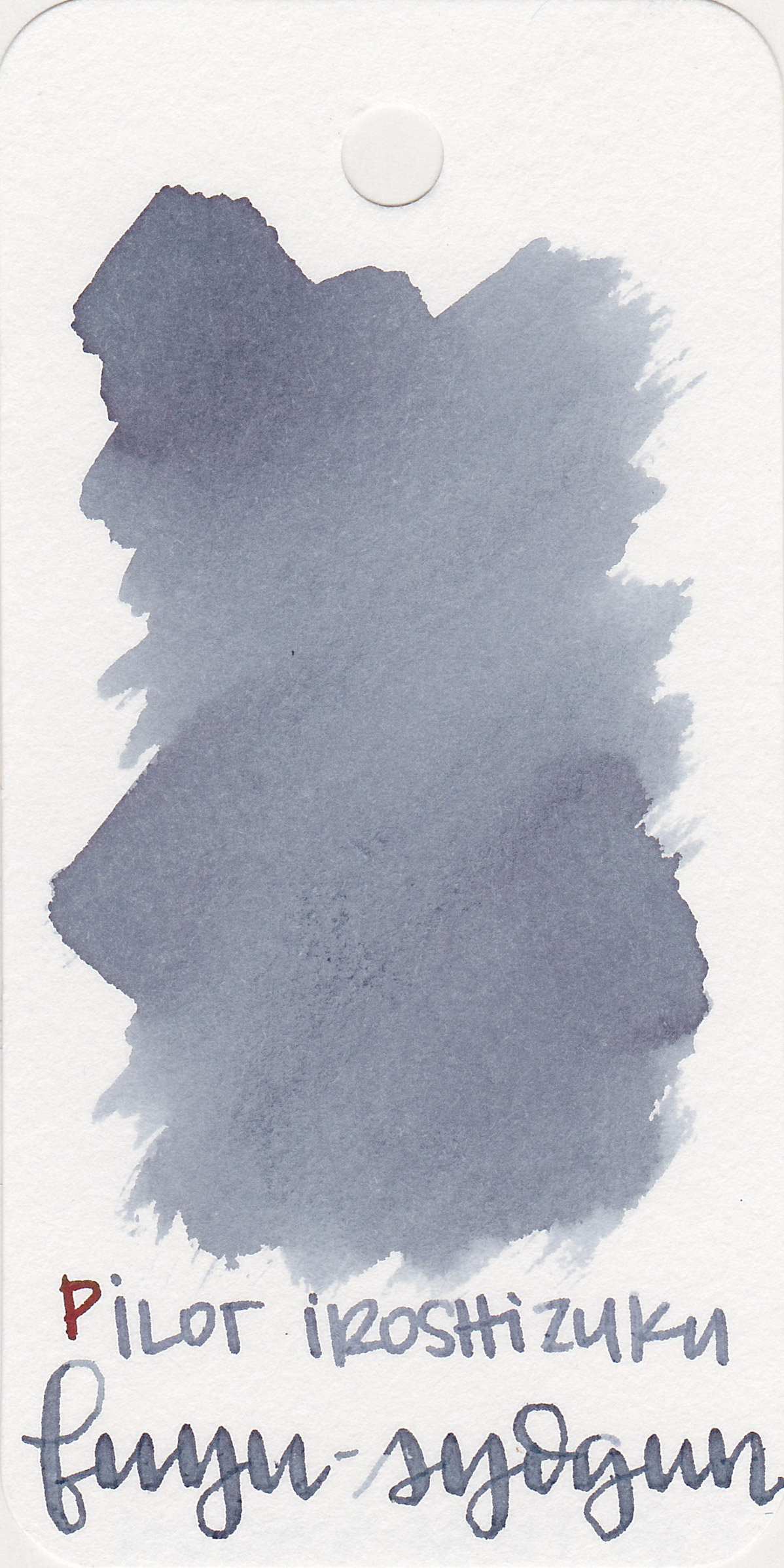 Fuyu-syogun is a medium grey with a purple undertone.
In large swabs the ink looks more blue.
Writing samples:
Let's take a look at how the ink behaves on fountain pen friendly papers: Rhodia, Tomoe River, and Leuchtturm.
Dry time: 15 seconds
Water resistance: Medium-some of the ink washed away, but you might still be able to read what it said.
Feathering: None
Show through: Medium
On Staples 24 lb copy paper there was feathering in every nib size, and some bleeding in the flex and broad nibs.
Comparison Swabs:
Fuyu-syogun and Gris Nuage have a similar tone, but Fuyu-syogun is darker. Click here to see the Pilot inks together. Click here to see the grey inks together.
Longer writing:
Overall, I really like this ink. It's an interesting color, has some shading, dries quickly, and has a nice wet flow. I don't think I've tried a Pilot Iroshizuku ink I didn't like.
Disclaimer: A sample of this ink was provided by Pen Chalet for the purpose of this review. All photos and opinions are my own. This page does contain affiliate links, but this post is not sponsored in any way.