This week is new releases week! Today's new release is Monteverde Copper Noir, which is part of the Noir 10-ink set, and I'm slowly working my way through them. I purchased my samples of ink from Goulet Pens. Copper Noir is available in 30ml bottles and cartridges.
Copper Noir is a copper-ish red-brown.
I was kinda expecting this ink to sheen since a lot of the Noir series do have some sheen, but this one just turns a different shade of brown.
Let's take a look at how the ink behaves on fountain pen friendly papers: Rhodia, Tomoe River, and Leuchtturm.
Dry time: 35 seconds
Water resistance: Low
Feathering: None
Show through: Medium
On 20 pound copy paper there was some feathering but other than that the ink behaved well.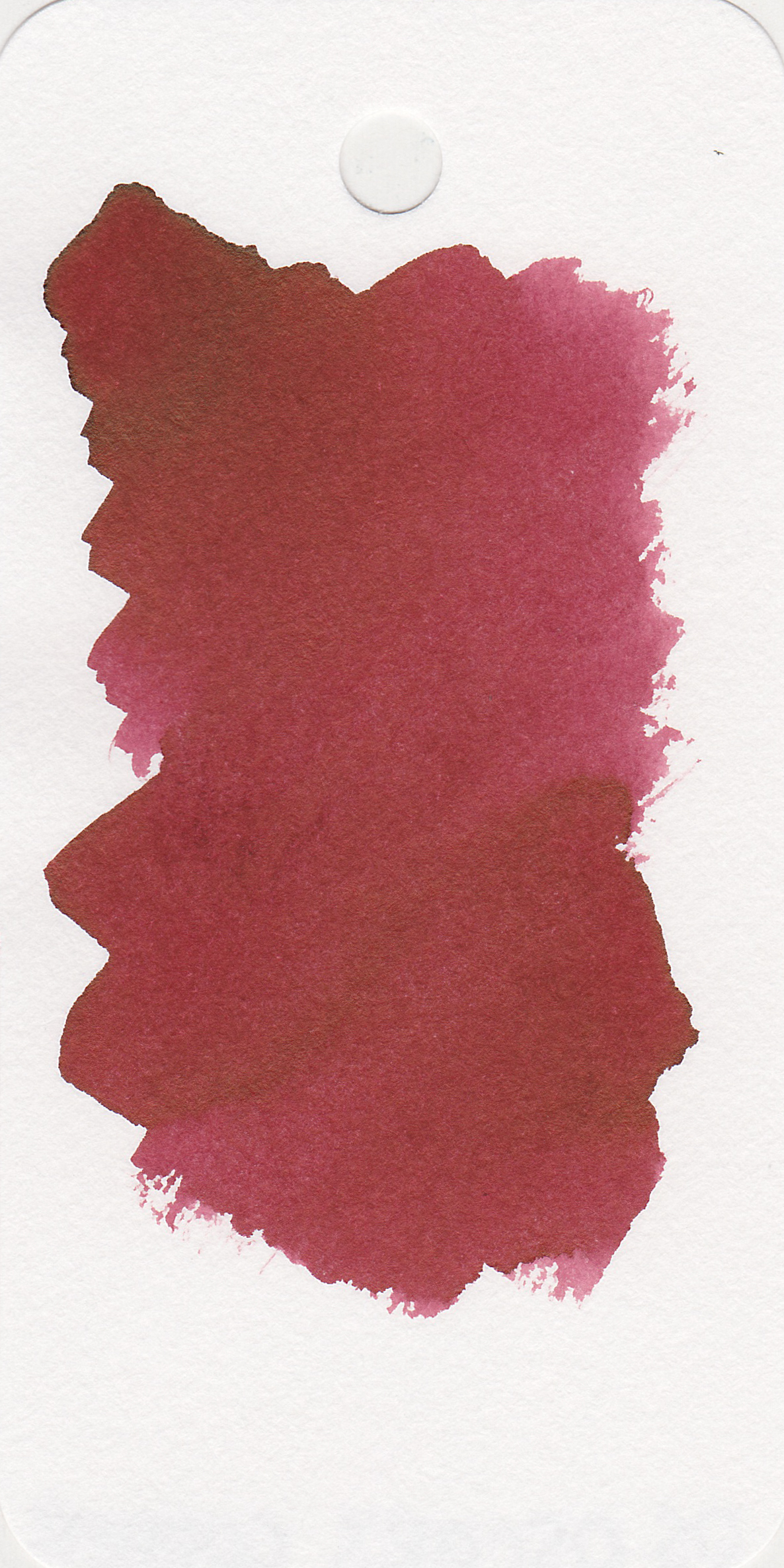 I used a broad Twilight Vanishing Point on Tomoe River paper, then switched to a Waterman 52 1/2. The ink had a slightly dry flow, which really surprised me.
I didn't like the flow in the broad nib, it just felt a bit too dry, so I switched to the flex nib, where there was some railroading. I just didn't like the flow of this ink, which was sad since I've enjoyed the flow of the other Noir inks so far.
Overall, I was rather disappointed in this ink, mostly due to the weird dry flow. Some of the Noir series I've liked better are Rose Noir and Ocean Noir, both of those had a nice wet flow. I think Ocean Noir is my favorite of the Noir inks so far. For color, I like Diamine Ancient Copper better than this ink, but give it a try, you might love it.
Disclaimer: I purchased this ink myself, and all photos and opinions are my own. There are no affiliate links on this page.