It's grey week! We are starting off with Colorverse #29 Matter, part of Multiverse Season 3. The ink comes in a box set with a 15ml bottle of Anti-Matter and a 65ml bottle of Matter. I purchased my sample of ink from Vanness Pens.
Matter looks different in every nib size, even on the same paper. In the large swab it looks a neutral grey, in a medium nib it looks a bit more green, and in the flex nib it looks a bit more brown. It also looks different on each paper. It's the chameleon of grey inks.
In large swabs there is a heavy green undertone. The bleeding to the other side of the page appears mostly green.
Writing samples:
Let's take a look at how the ink behaves on fountain pen friendly papers: Rhodia, Tomoe River, and Leuchtturm.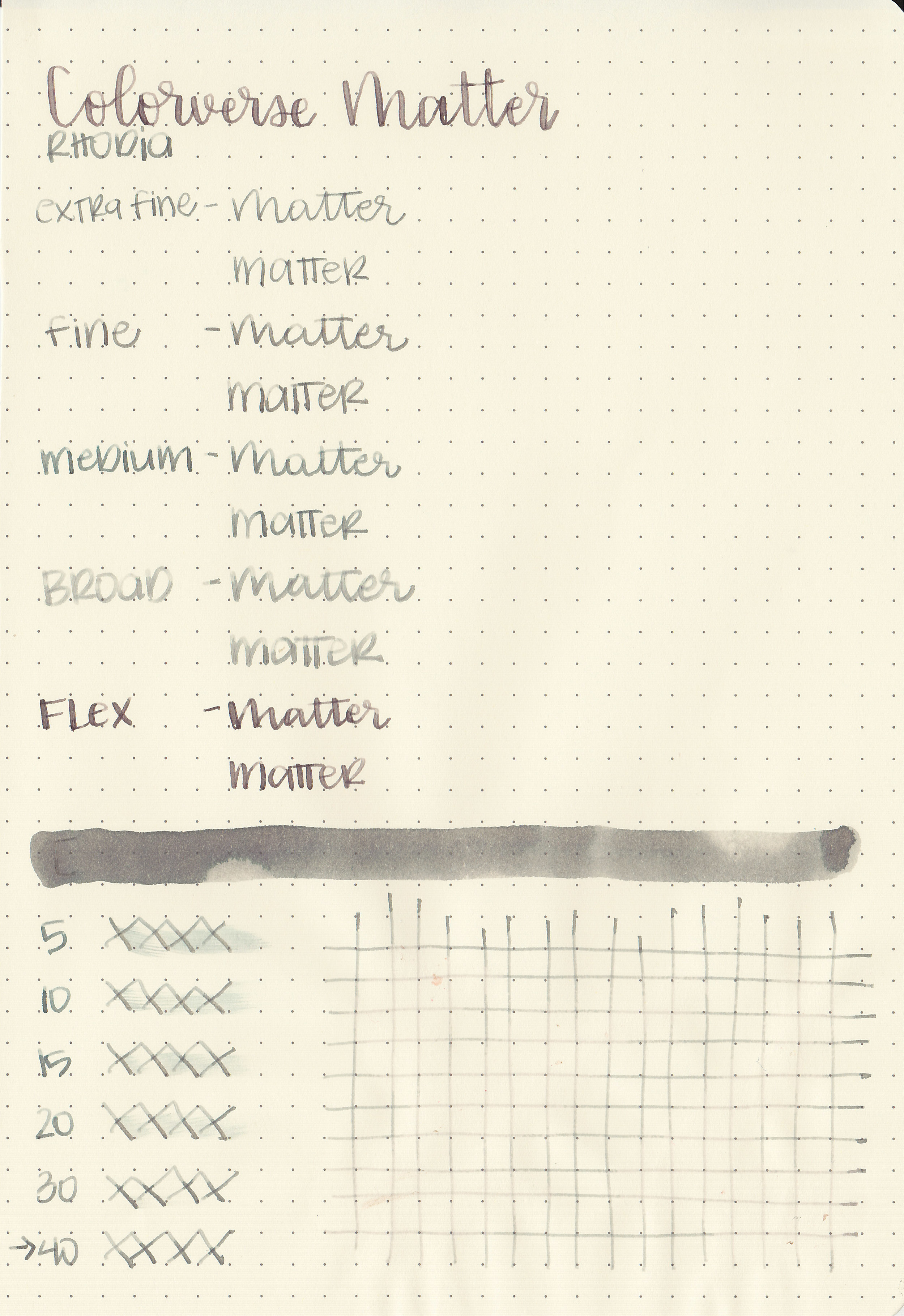 Dry time: 40 seconds
Water resistance: Low
Feathering: None
Show through: Medium
On Staples 24 lb copy paper there was some feathering in every nib size but no bleeding.
Comparison Swabs:
I used a medium Pelikan M600 White Transparent on Tomoe River paper. The ink had an average flow.
Overall, the ink is pretty well behaved. I love the shading. The color is really interesting, especially since it looks different in every nib/paper combo.
Disclaimer: I purchased this ink myself, and all photos and opinions are my own. There are no affiliate links on this page.